S & P Affirms Indonesia Is Worthy to Investment
By : Herry Barus And Aldo Bella Putra | Sunday, June 03 2018 - 14:30 IWST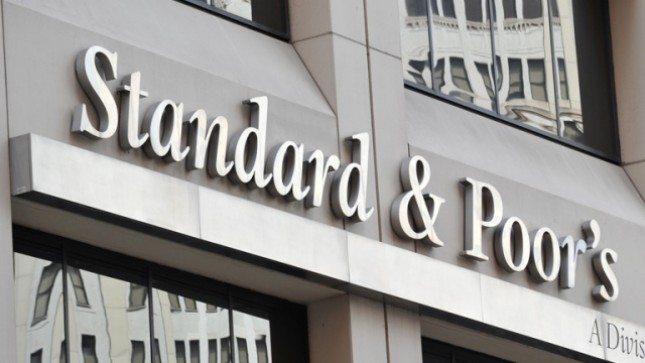 Standard and Poors, Foto (Istimewa)
INDUSTRY.co.id - Jakarta - The International Credit Rating Agency, Standard and Poor's (S & P), affirms that Indonesia remains on investment grade.
The S & P provides confirmation of the Sovereign Credit Rating of the Republic of Indonesia at the BBB- / stable outlook on May 31, 2018.
Bank Indonesia's information through its official website visited in Jakarta on Saturday (2/6/2018) mentions several key supporting factors are relatively low government debt burden and moderate fiscal performance and moderate foreign debt level.
The ratio of government debt to GDP in the next few years is projected to remain stable reflecting a relatively stable projection of equilibrium.
It is further said that the increase in tax collection as a result of tax amnesty and rising world oil prices are projected to improve state revenues.
Externally, Indonesia's "current account deficit" is projected to narrow in the next few years reflecting stable global demand and higher commodity prices. The rupiah's flexibility and prudent policy in managing corporate short-term foreign debt risk have driven the decline in the external financing needs ratio to current account receipts (CARs). It said that the risk of deterioration in the external financing burden facing Indonesia has decreased significantly.
In addition, Indonesia's policy formulation has been effective in supporting sustainable government finance and balanced economic growth.
To support purchasing power and consumption, the government is taking steps to curb rising oil and electricity prices. These efforts are considered temporary and the momentum of reform will strengthen again.
In particular, Bank Indonesia is seen as playing an important role in maintaining economic growth and reducing pressure on the economy and financial markets.
Bank Indonesia Governor Perry Warjiyo stated, "Indonesia's rating affirmation on BBB-with a stable outlook is a reflection of Indonesia's good economic fundamentals and a credible policy mix.
Such reinforcement further strengthens investor confidence in Indonesia's economic outlook amid continuing global uncertainty.
In this connection, coordination among relevant authorities in the implementation of the policy mix will continue to be strengthened to maintain macroeconomic stability and promote growth.
S & P previously upgraded Indonesia to BBB- / stable outlook (investment grade) level on May 19, 2017.