Sultan: Lebaran Point Is The Step to Fight Hate speech
By : Herry Barus And Aldo Bella Putra | Saturday, June 23 2018 - 17:00 IWST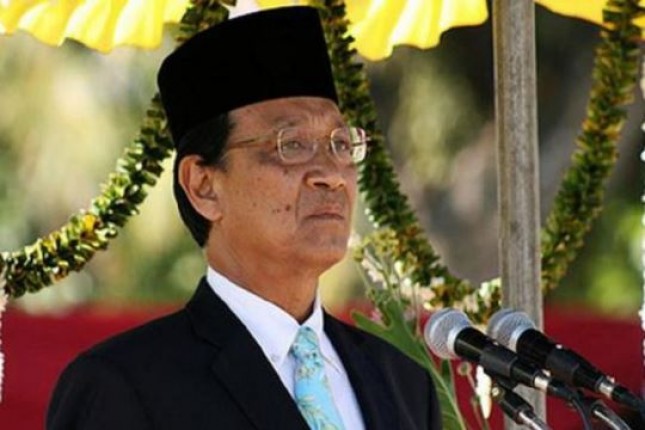 Sri Sultan HB X Gubernur Daerah Istimewa Yogyakarta (Foto Ist)
INDUSTRY.co.id - Yogyakarta - Yogyakarta Special Region Governor Sri Sultan Hemengku Buwono X said the momentum of Idul Fitri should be interpreted as a starting point to combat the desire to express hate speech and spreading false news.
"Our duty to care for the condition of this nature from the threat of war of lust in the form of hate speech and false news that has the potential to open the wound of the nation that is difficult healing," said Sultan during Halalbihalal event with officials, community leaders and business in DIY Bangsal Kepatihan, Yogyakarta , Friday (6/22/2018)
According to the Sultan, hate speech lately ahead of elections continuously produced by certain irresponsible person. As a result, the reproduction of hate speech as well as false news in a row will be the nation of Indonesia as a nation that is resourceful.
"Hate speech that continues to be reproduced will make the nation a short-minded and a nation far from the goal of the constitution," Sultan said.
Therefore, in the event halalbihalal attended by hundreds of officials and community leaders, the Sultan invites all information circulating in social media is not directly disseminated, without preceded clarification.
"Tabayyun becomes important as a prudent principle in managing social media, checks and records the truth of the news following the source of the news," said Raja Keraton Ngayogyakarta to the media crew.
In addition, he also encourages religious leaders and educators to play a role by optimizing mosques and educational institutions to educate the nation to avoid hate speech and false news.
According to the Sultan, various exclamations of hate speech that continue today are not productive and will not accelerate the achievement of the vision of the nation and the achievement of economic progress of the country.
"Eid is a moment of self-introspection for all the nation's children who are in a state of spirit ahead of the elections, and if other nations have set their country's vision when it will be achieved, we are still busy arguing without meaning," Sultan said.