Three New Dam in South Sulawesi Increase Water Capture 261.23 Million m3
By : Hariyanto And Aldi Firhand. A | Friday, June 29 2018 - 21:39 IWST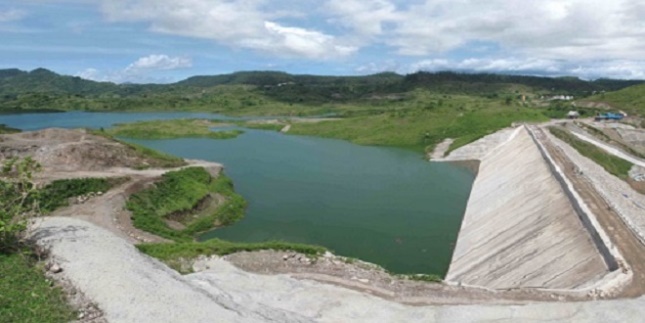 Illustration of Dam / Reservoir (Foto Ist)
INDUSTRY.co.id - Jakarta - The Ministry of Public Works and People's Housing (PUPR) is completing the construction of three dams in South Sulawesi Province namely Paselloreng Dam in Wajo Regency, Karalloe in Gowa and Pamukkulu Regencies in Takalar Regency.
Construction of three dams will increase water reserves of 261.23 million m3, one of which is to increase the supply of irrigation water in South Sulawesi, known as one of the national food centers. This is in line with Nawa Cita President Joko Widodo and Vice President Jusuf Kalla to build national water and food security.
PUPR Minister Basuki Hadimuljono is optimistic that the completion of the three dams into the National Strategic Project (PSN) will be timely.
"The Paselloreng Dam is targeted for completion in December 2018. For the Karalloe Dam, the construction started earlier, but had experienced land acquisition problems, now it can be resolved, hopefully the progress of construction will not face any more obstacles. Meanwhile, Pamukkulu Dam has started construction in late 2017, namely the construction of access road and the preparation of working land, "said Minister Basuki some time ago.
The Paselloreng dam, which was built since mid-2015, will irrigate 7,000 ha of irrigated land. The maximum capacity of the dam is 138 million m3 or 9 times bigger than the Raknamo Dam with a capacity of 14 million m3 which was inaugurated by President Joko Widodo early 2018 ago.
Other benefits will be the raw water source for 4 districts in Wajo Regency of 305 liters / sec, 2.5 MW microhydro power plant, water conservation, Gilireng River flood control, freshwater fisheries and tourism.
The Passeloreng Dam is one of 9 dams that will be completed by 2018, besides Rotiklod Dam in NTT, Tanju, Mila and Bintang Bano in NTB, Gondang and Logung in Central Java, Sei Gong in Batam, and Sindang Heula in Banten.
Construction of Paselloreng Dam is done by PT. Wijaya Karya - PT. Bumi Karsa, KSO (Joint Operation) at a cost of Rp 736 billion. While as a supervising consultant is PT. Mettana, PT. Timor Consultant, PT. Raya KSO Consultant with the value of supervision contract amounting to Rp 37.5 billion. Physical Progression Paselloreng Dam until June 2018 has reached 73.01 percent.
For the cost of land acquisition, the three dams use the bailout mechanism. Through this mechanism the contractor can pay for land that is ready to be released and will be reimbursed by the State Asset Management Agency (LMAN).