International Trade Commission Finds Motorola Solutions Four Patent Offenses By Hytera Communications
By : Hariyanto And Aldo Bella Putra | Tuesday, July 10 2018 - 01:00 IWST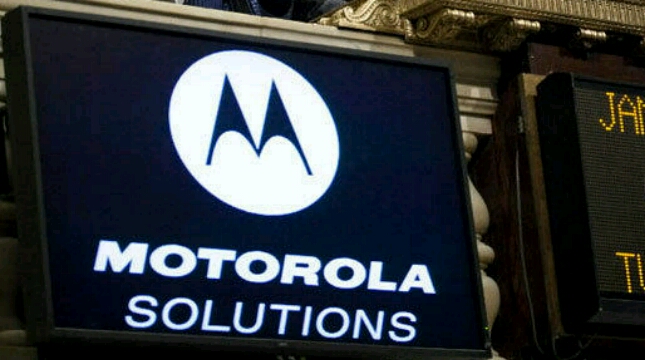 Motorola Solutions (ist)
INDUSTRY.co.id - Jakarta - Motorola Solutions, Inc. last week announced that Judicial Administrative Judge Mary Joan McNamara of the International Trade Commission (ITC) issued a Notice of Initial Determination on a patent infringement complaint filed by Motorola Solutions on March 29, 2017 for Hytera Communications Corporation Limited.
In the complaint, Motorola Solutions suspects that Hytera illegally imports and sells two-way radio equipment and systems and related software and components in violation of Motorola Solutions' four patents.
These patents are related to the main technology used for the operation of Hytera's professional and commercial radio products on the market today.
The judge's ruling was taken after a lengthy investigation before the trial for a full week by presenting testimony from both sides-both witnesses from Motorola Solutions and Hytera, hundreds of pages of blurb material, and thousands of evidence.
As part of Initial Determination, Judge McNamara discovered that Motorola Solutions' four patents are legally valid, Hytera has infringed the patent, and Motorola Solutions has proven, through the fulfillment of a number of legal requirements, of a domestic industry or "technical domestic industry "On three of the four patents.
Judge McNamara also recommends a suspension order that prevents the import of unlawful products into the United States (US) for US Pat. 7.369.869, 7.729.701 and 8.279.991, as well as termination orders that prevent further sales and marketing of certain unlawful products imported into the United States. Final verdict by the ITC is scheduled to be set on November 6, 2018.
"Judge McNamara's verdict prove our claim legally, respecting the integrity of our intellectual property and rebuking Hytera for his immoral and unlawful conduct for deliberately violating Motorola Solutions' patents," said Mark Hacker, Chief Administrative Officer of Motorola Solutions.
Although it considers this Initial Decision as an important step, according to Hacker, it is only one component of our global effort to address systemic theft and systematic offenses that are a terrible and vile act against their intellectual property.
"Motorola Solutions has a long and prominent track record of innovation with a broad portfolio covering approximately 5,000 patents. We are committed very seriously to retaining our valuable intellectual property as we continue to drive innovation to our customers. We greatly appreciate the hard work done by Judge McNamara and the ITC staff during this investigation, and we are confident that all ITCs will support this decision and provide a final verdict / verdict consistent with today's findings. "Hacker concluded.