Rekeningku.com Listing Three New Crypto
By : Kormen Barus And Aldo Bella Putra | Monday, July 16 2018 - 17:00 IWST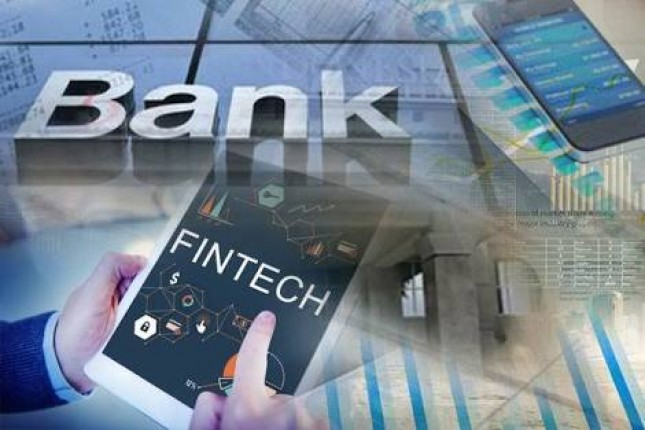 Ilustrasi industri Fintech (sindonews.com)
INDUSTRY.co.id - Jakarta - Rekeningku.com, a Jakarta-based digital buying and selling platform for crypto-based assets will list new types of crypto simultaneously within the next month. The three crypts are Zcash (ZEC), Ziliiqa (ZIL) and 0X (ZRX).
"We are lunching these three coins simultaneously with the launch of our mobile app," said Sumardi, CEO & Founder Rekeningku.com in Jakarta, Monday (16/07/2018).
Currently, Rekeningku.com is the broker of the nine crypto selling, namely Bitcoin, Bitcoincash, Bitcoin Gold, Ethereum, Litecoin, Omisego, Ripple, Ana Coin and BBX Coin. When added three new crypto, the total number of crypto traded on Rekeningku.com platform to 12 crypto.
Sumardi said, until the end of the year the total number of new crypto added in Rekeningku.com as much as 6-8 cryptos. "If there is no obstacle maybe September-October we will launch EOS and Monero (XMR)," he said.
With the addition of new cryptos, transaction volume value in Rekeningku.com platform is targeted to reach Rp 700 billion to Rp 800 billion per month. And the number of registered members reaches 250,000 by the end of the year.
Sumardi said Rekeningku.com has a number of considerations in listing new crypto. Among them, market capitalization is good enough. "If the small market cap is certainly a little interested," he said. In addition, other considerations are in terms of utility (utility) for the people of Indonesia.
Rekeningku.com considerations in launching Zcash because we know in Indonesia have quite a lot of miners (miner) Zcash, "he said.
65% off with Ana Coin
Rekeningku.com offers a 65% transaction fee discount to investors who have Ana Coin on their wallet. Every investor who wants to withdraw (disbursement) will be discounted by 65% ​​if already pocketed Ana Coin. Without Ana Coin, the fee for the withdrawal transaction is 1% of the value of the transaction. For example, the transaction value is Rp 100 million; the withdrawal fee is Rp 1 million. With Ana Coin, the fee is deducted 65% to just Rp 350,000.
Rekeningku.com is one of Exchange Company or broker of digital crypto asset trading in Indonesia. This platoform began operations in 2017 and under PT Rekeningku Dotcom Indonesia. Currently, there are 9 cryptoes traded on Rekeningku.com platform. The nine cryptos are Bitcoin, Bitcoin Cash, Bitcoin Gold, Ethereum, Litecoin, Omisego, Ripple, Ana Coin and BBX Coin. Of the 9 crypto coins, two of which are Ana Coin and BBX Coin is a crypto from Indonesia. BBX Coin is newly listed on Rekeningku.com on Monday July 2, 2018. Currently, the number of registered investors in Rekeningku.com platform reaches about 120.000 investors with transaction volume reaching Rp 300 billion to Rp 360 billion per month. The biggest transaction occurs in Bitcoin, followed by Ethreum. (kormen)