Fintech Tunaiku Gives Loans With Lowest Interests
By : Ahmad Fadli And Aldo Bella Putra | Sunday, August 13 2017 - 16:07 IWST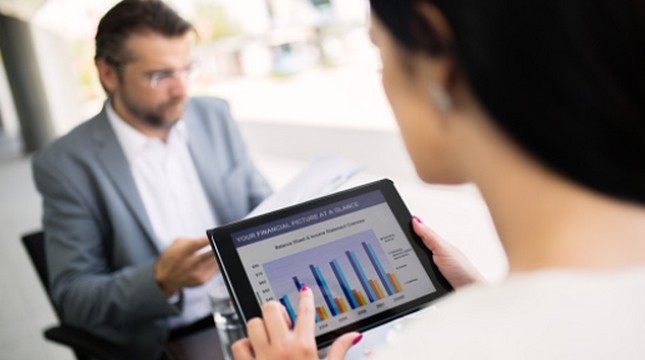 5122
INDUSTRY.co.id - Jakarta - Recently, lively online loan offerings from financial technologycompanies or fintech peer to peer lending. Not limited to lending, fintech also become a place to invest. Each fintech company gives many benefits, which certainly ease the burden on the borrower. And this is in accordance with the wishes of the government where the fintech company will greatly help the rate of economic growth in Indonesia.
One of them is the application of interest on borrowing and benefits. Then how interest benefit scheme Tunaiku?
The presence of technology-based financial services company (financial technology / fintech) given by its own color in the development of the financial services industry. If many people used to do financial transactions such as applying for a loan must go to the bank, now with fintech they just do it in the grip.
Determination of the interest per month is affecting the decision of the prospective borrower to avail the facilities prepared by each company fintech. Likewise with Tunaiku, with borrowing pattern Rp2juta - Rp15juta, tenor borrowing 6-12 months, Tunaiku using a 3% interest in its products. "The amount of rupiah, tenor borrowing and interest established the reason the borrower choose Tunaiku," said Vishal Tulsian Tunaiku CEO.
In spite of the rapid growth among the fintech companies, the government has always emphasized the fintech company to keep the principle of providing the best service to prospective borrowers. Get to know the customer or know your customer (KYC). And also always can minimize the risk of bad credit.
One of them is done by Tunaiku by providing additional facilities for consumers Tunaiku who managed to return the total loan less in 1 year. So the consumer does not need to make the payment of the remaining interest obligations in the next month. In addition, if the consumer already made a payment by calculating the initial interest amount, then Tunaiku will return the funds within the next 2 days after the consumer made the payment.
The form of interest waivers will greatly help the consumers who need a loan for their needs.
"I am very happy to finally get a loan from this digital way, in addition to fast and practical, I facilitated with the calculation of interest is flat and not burdensome," disclosed one of the consumers who helped by borrowing approximately Rp15juta to Tunaiku urgent need to help his family treatment.
The existence of fintech companies is expected to be the immediate help poles of the Indonesian community in the future.
The speed of the administration process because of using the internet until the application of the rules of interest per month is a given advantage. Public interest in meeting financial finance needs, making the development of financial technology into new needs that eventually became a new idol. The phenomenon of fintech business with its advantages is increasingly favored by modern society.
Of course, the regulation also plays an important role in this fast growing economy. Armed with creative and innovative ideas, present provide solutions to the needs of the community. Fintech has great potential in modern economic life. Especially if we are aware, in Indonesia there are still 70% of people do not have a bank account or unbankable. That's the new target of financial technology business