Minister PPPA Asks No More Child Violence
By : Anisa Triyuli And Aldo Bella Putra | Monday, July 23 2018 - 21:00 IWST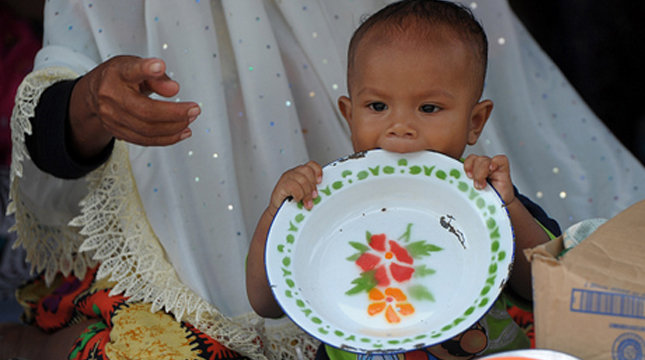 Ilustrasi anak Indonesia. (Chaideer Mahyudin/AFP)
INDUSTRY.co.id - Pasuruan - Minister for Women Empowerment and Child Protection, Yohana Susana Yembise said there should be no more violence against Indonesian children, including by parents and teachers.
"If there are parents or teachers who commit violence against children, report to the Minister, they will face the law," said Yohana in her speech at the peak of National Children's Day 2018 at Purwodadi Botanical Garden, Pasuruan, East Java, Monday (23 / 7).
Yohana said the state has protected the children through the law. The last law is Law No. 17 of 2016 on the Second Amendment to Law Number 23 Year 2002 on Child Protection.
Yohana said, according to the Act, the perpetrators of violence against children if the cause of death will receive severe penalties ranging from life imprisonment, to the left, to the installation of chips on his body.
"The law is to protect children from all forms of violence, which stands out today is a sexual crime against children," she explained.
The theme of the National Children's Day 2018 is "Children of Indonesia, GENIUS Children (Gesit, Empathy, Brave, Superior, and Healthy)", attitudes that must be owned by children to overcome the problems faced by the Indonesian nation.
Indonesian children must be nimble in acting and thinking; have empathy or desire to help others, feel what others feel and appreciate the differences.
In addition, Indonesian children must also be courageous in acting. Because every child is special, then the children of Indonesia must excel in their respective fields and healthy.
The National Children Day 2018 was attended by 500 adults and 3,000 children from early childhood education (PAUD), equivalent elementary, junior high school, equivalent high school, orphanage children, representatives of the National Children's Forum and children with disabilities.