GNPF Immediately Holds the Ijtima 'Ulama and National Figure
By : Wiyanto And Aldo Bella Putra | Monday, July 23 2018 - 22:00 IWST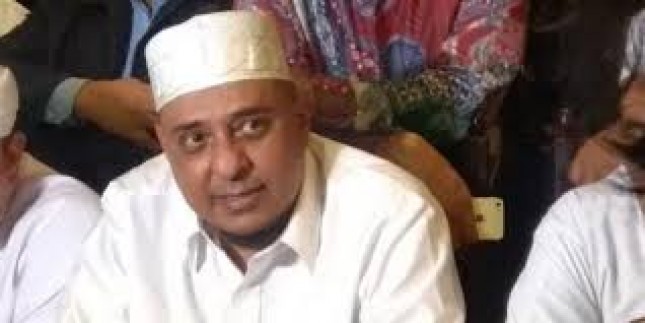 Ketua GNPF Ulama Ustadz Yusuf Muhammad Martak
INDUSTRY.co.id - Jakarta - The National Movement of the Ulama Fatwa Guards [GNPF Ulama] will hold a'jima 'of Ulama and National Figures. The event was insha Allah will be held on 27-29 July.
The event to be held in Jakarta is one of the real steps of GNPF Ulama to find a solution to the problems of the nation and NKRl.
This was revealed by the Chairman of GNPF Ulama, Ustadz Yusuf Muhammad Martak in a press conference with media crew in Tebet area, South Jakarta, Monday (23/07/2018).
"As part of this beloved nation, the GNPF Ulama also wants to contribute solutions to the ongoing issues, ranging from leadership, economic to religious social," said the man who is also the chairman of the organizers and responsible for the ijtima '.
He further explained litima 'this will be attended by scholars and community leaders from various regions in Indonesia. They were invited to Jakarta to be heard about the condition of the country.
"God willing, there will be about 500 ulemas from all regions in Indonesia, they are representatives of various organizations. We want Ijtima 'this is also a gathering of the scholars, "he explained.
Ustadz Yusuf also asserted, among the important things that will be discussed by scholars in Ijtima 'is a matter of national leadership and economic strengthening of the ummah.
"We want to give guidance to the people in choosing leaders, especially by 2019, there is the momentum of pilpres and pileg," he said.
As for the economic problem, he continued, Muslims should also be sovereign. "Muslims should not only be consumers, but they must also be economic actors. Muslims also have to plunge into the economic sectors, in order to occur equity welfare, "he explained.
In addition to issues of national leadership and people's economy, will be discussed also da'wah strategy and institutional issues. "So all that will be discussed in each commission," he said.
Meanwhile, Chairman of Storing Committe (SC) ljtima 'Ulama and National Figure, KH. Abdul Rasyid Abdullah Syafi asked for prayers and support from the community for the event to run smoothly.
"This is the celebration of all of us, so we pray for the event to be able to walk, the abundance of barokah from Allah, so that it can really produce something beneficial for the people and Indonesia," he said.
Similarly, Chairman of Organizing Committe (0C) ust. M Nur Sukma insists his team will do their best to succeed the event.
"We want to serve the scholars, the kiai, the habib ... We are trying to give the best for him, because he is the heir of the prophet, with the reverence in Ijtima 'hopefully we all can be part of the blessing which Allah will send for NKRI , "He concluded.