Vice President JK Attends GKST Priestess Convent in Poso
By : Herry Barus And Aldo Bella Putra | Wednesday, July 25 2018 - 17:00 IWST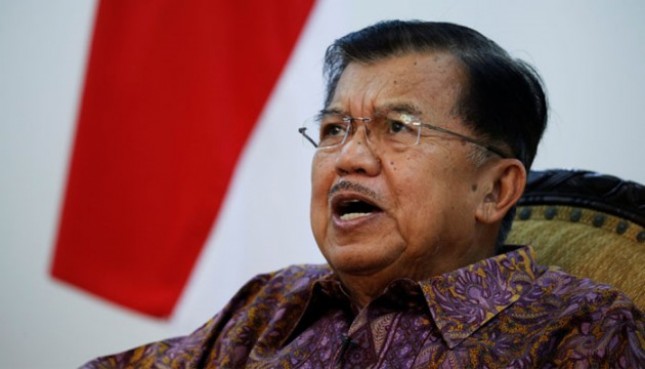 Wapres Jusuf Kalla (Foto Ist)
INDUSTRY.co.id - Tentena- Vice President Jusuf Kalla attends the Convent of Central Sulawesi Christian Church Pastor (GKST) at Bapua Building Mpogombo Tentena, Poso, Wednesday (7/25/2018)
Vice President JK arrived at the event at 10.50 WIT accompanied by Central Sulawesi Governor Longki Djanggola, Poso Regent Darmin Agustinus Sigilipu and representatives of Forkopimda Central Sulawesi and Poso District.
In his speech, Vice President JK appreciated the existence of a good religious life in Tentena, marked by many churches along the way.
"When I arrived in Poso, as soon as I came out of Poso, I saw so many churches, a kilometer there was a church that seemed to show that our religious life here is amazing," Vice President Jusuf Kalla said.
The religious life, according to the Vice President, will be even better if GKST priests provide sermons that encourage harmonious life in Poso.
"This religious life can only move if the pastors diligently and diligently foster, give preaching to the congregation, so that there is a harmonious and advanced life," said JK as well.
The Reverend Pastor entitled "God Has Lifted Us from the Great Ocean" was attended by about 1,000 pastors from Central Sulawesi, South Sulawesi, and West Sulawesi.
The Christian church of Central Sulawesi was first present in Poso District around 1893. Until now GKST has 26 clusters and consists of 396 congregations and 18 groups of worship and ministry covering Central Sulawesi, South Sulawesi and Sulbar provinces.
General Chairman of GKST Synod Reverend Jetroson Rense said Konven Reverend GKST this time aims to strengthen the relationship of fellow priests and refresh their duties and responsibilities in the guidance of the ummah.
"This convention is a grand gathering that has brought together about 1,000 priests as GKST, this Convention as an opportunity to rediscover the identity as a servant of God in the midst of a missionary work," said Jetroson.
The GKST pastor's convention is the second time after the first convoy in Kolonodale, North Morowali District in 2017.