Indonesian support for Palestine has never subsided
By : Herry Barus And Aldo Bella Putra | Thursday, August 23 2018 - 22:30 IWST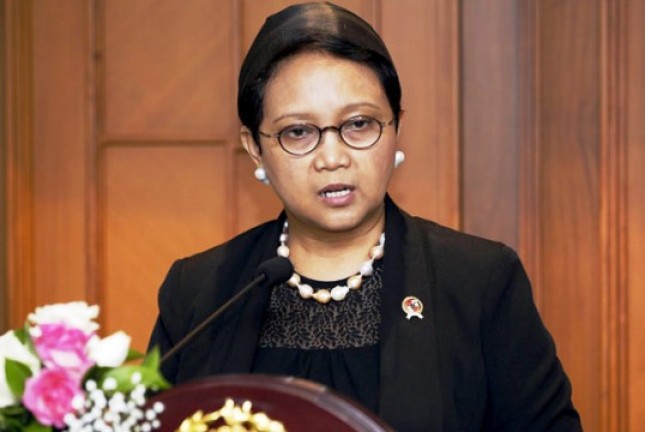 Menlu Retno Marsudi (Foto Istimewa)
INDUSTRY.co.id - Yogyakarta - Minister of Foreign Affairs Retno Lestari Priansari Marsudi emphasized that Indonesia's support for the struggle for Palestinian independence will never recede.
"President Jokowi continues to say that Palestine is at the heart of Indonesia's foreign policy," Foreign Minister Retno said at the keynote address at the opening of the Congress of Pancasila X at the Senate Hall of Gadjah Mada University (UGM), Yogyakarta, Thursday (08/23/2018)
According to Retno, Indonesia has been recognized by the Palestinian Government as one of the few countries that consistently supports the struggle of its people.
"The road that the Palestinians will go through will be winding and maybe still long. With the steep and winding road it is usually the intention of the state to help Palestine recede, but not for Indonesia," she said.
She said that in addition to political support, Indonesia also provided various support in other fields. In the economic field, Indonesia currently applies "zero tariffs" for some Palestinian products to enter the Indonesian market.
"Empowerment support for the Palestinian Nation includes scholarship programs, 'capacity building'. Even Palestinian diplomats are also partly educated in Indonesia," she said.
The establishment of the Indonesian Hospital in Palestine that was built by the Indonesian people, said Retno, has also embodied an important monument that symbolizes the closeness of the two nations' society.
"Recently Indonesia has also helped with medicines and water desalination in Palestine. I personally also helped raise funds to expand hospital buildings there," said the alumnus of the International Relations Study Program at UGM Faculty of Social Sciences.
Nevertheless, Retno said, there was one thing that was emphasized by President Jokowi, namely the importance of fostering international unity in Palestine to strengthen the country's independence struggle.
In an effort to strengthen the unity of the Palestinian Nation, the Indonesian Government through the Asian Games event has sought to bring together Palestinian athletes consisting of people from the West Bank, from Gaza, and the Palestinian diaspora.
In accordance with President Jokowi's wishes, according to him, the spirit of the Asian Games should be used as a means to foster new energy for the struggle of the Palestinian people. (Ant)