The Geological Agency of the ESDM Ministry Recommends 5 Giant Field WKs in Eastern Indonesia
By : Hariyanto And Aldo Bella Putra | Wednesday, September 12 2018 - 17:30 IWST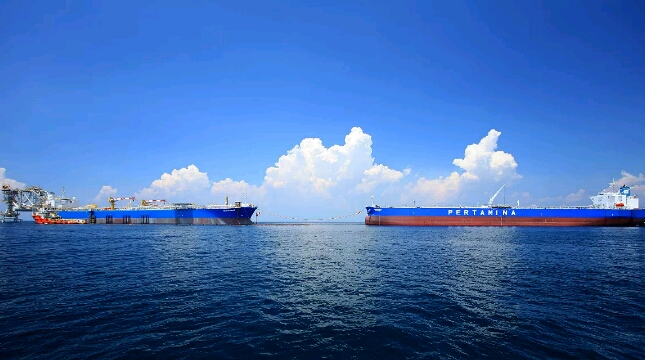 WK Migas
INDUSTRY.co.id - Jakarta - The Geology Agency, Ministry of Energy and Mineral Resources (ESDM), through the Geological Survey Center has carried out a general geological survey of oil and gas on 30 basins from 2010-2018.
This survey includes Basin Surveys (43 locations); Shale Gas (6 locations); Micro seepage (5 locations); Seismic 2D (8 locations); and Passive Seismic Tomography (PST) (4 locations). From this activity produced as many as 36 recommendations of Oil and Gas Work Area (WK) issued from 2015-2018.
Based on the results of a survey conducted by the Geological Agency using data including 2D seismic, Passive Seismic Tomography (PST), micro seepage, GnG research, and other methods, the Geological Agency recommends five (5) regions in Eastern Indonesia that have the potential to find oil fields giant (giant field) namely Selaru Block (Aru-Tanimbar Basin), South Arafura Block (Arafura Basin), Boka Block (Akimeugah Basin), Atsy Block (Sahul Basin) and West Agats Block (Sahul Basin).
The Selaru Block identified two leads on Mesozoic deltaic play with potential resources P50 for a gas scenario of 4.8 Trillion Cubic Feet (TCF) and an oil scenario of 4060 MMBO.
Based on the results of the 2D seismic acquisition carried out by the Geological Agency in 2017 along 1600 km of the South Arafura block, two leads have been identified at Aptian Prograding shoreface play (proven in fields in Papua New Guinea) and Permian fluvio-deltaic lacustrine pinchout (proven in the northern Australian oil and gas field). The potential P50 total resource for the gas scenario is 7.36 TCF and the oil scenario is 6144.54 MMBO.
For the Boka and Blok Atsy Blocks, we conducted a Passive Seismic Tomography (PST) survey which identified 4 leads in Jurassic sand play in the Boka Block, with a total potential resource of P50 for the gas scenario of 1.1 TCF and for the oil scenario of 930 MMBO.
At the Atsy Block 11 leads were identified with Paleozoic Rift Graben play with limestone reservoir target Modio Formation and sandstone Tuaba Formation. The total potential P50 resource for the gas scenario is 0.9 TCF and for the oil scenario is 750 MMBO.
In 2015 the Geological Agency implemented a 2D seismic acquisition with a target Neoproterozoic-Camian sandstone reservoir that was the same age as the Bitter Springs formation which had become a productive reservoir in the Amadeus Basin on Australia. The Geology Agency identified 8 leads in Neoproterozoic sand play, with potential P50 resources for gas scenarios of 0.7 TCF and for oil scenarios of 575 MMBO.
Several other blocks which also have oil and gas potential (lead with P50 scenario) include Wamena WK (263.75 MMBO oil scenario; 395,625 BSCF gas scenario), Teluk Bone Utara (239.79 MMBO oil scenario; 1157.27 BSCF gas scenario), Sahul (150.75 MMBO oil scenario 180.59 BSCF gas scenario), Buru (118.54 MMBO oil scenario; 118.13 BSCF gas scenario), and Misool (69.94 MMBO oil scenario; 258.79 BSCF gas scenario).
Further detailed exploration of the areas recommended by the Geological Agency is key to increasing the number of proven oil and gas reserves that Indonesia will later have.