Samsung Optimizes Galaxy Note9 for Games at Higher Levels...
By : Hariyanto And Aldo Bella Putra | Sunday, September 16 2018 - 01:30 IWST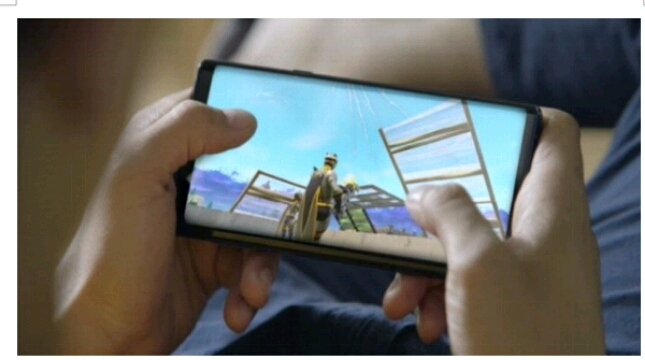 Galaxy Note 9
INDUSTRY.co.id - Jakarta - Samsung Electronics packs its latest flagship Galaxy Note9 with innovation in software and hardware that not only brings mobile productivity to the next level, but also mobile gaming.
Samsung optimizes the Galaxy Note9 with the latest 10-nanometer processor that handles graphics-intensive games very easily. This allows the device to provide 33% and 23% better CPU and GPU performance than the Galaxy Note8, helping gamers stay involved and be in the game zone.
The Galaxy Note9 also features an AI-based device performance adjustment algorithm that regularly monitors device heat and performance, supporting up to 40% of FPS that is more stable when playing games.
Thanks to machine learning technology, the device can predict temperature changes before reaching a high temperature and adjusting the CPU and GPU, before a decrease in FPS occurs. That means the visuals displayed will be smoother and a more enjoyable experience when playing graphics-intensive games like Fortnite.
To help the Galaxy Note9 work consistently at the maximum level throughout the game, the new cooling system is made faster and more efficient than the previous generation. The Water Carbon Cooling System on Galaxy Note9 is specifically designed to allow the device to cool down during heavy game sessions.
The system was first introduced in the Galaxy S7, using changes in the water phase to emit heat efficiently, with a cycle in which water in a porous structure absorbs heat, turns into steam, moves through a pipe and eventually becomes water to cool again.
Samsung upgraded the system on the Galaxy Note9 with a heat pipe, or 'thermal spreader', which is three times larger than the Galaxy Note8, and dissipates heat more effectively.
It also increases the water intake on the internal system for greater heat absorption, and combines an enhanced carbon fiber TIM (thermal interface material) that transfers heat from the processor to the thermal spreader with 3.5 times greater efficiency, thus increasing thermal conductivity . This innovation allows the Galaxy Note9 to run smoothly during a long game session.
Game Launcher, a one-stop hub for mobile gaming on Samsung Galaxy devices, is a solution to overcome interference problems such as phone calls and message notifications. Various innovative tools and features, Game Launcher allows players to fully concentrate on their mobile gaming sessions by preventing notifications or accidentally touching the screen. Users can also share their games using screen shots or video recording functions.
Game Launcher has been improved much better on the Galaxy Note9 to make users get more satisfaction in their game sessions. The improved Game Launcher on the Galaxy Note9 now allows users to adjust performance settings for each game.
Users can determine the frame rate, resolution, and level of battery usage for each of their game collections, making the playing experience optimal and more enjoyable. In addition, the pop-up window function has been added, allowing players to launch certain applications easily and spontaneously, such as searching for winning tips and tricks on YouTube or sharing online game information even during the game.
Game Launcher on Galaxy Note9 makes games like Fortnite, Black Desert, and Player Unknown's Battlegrounds have more fans.
The All-Day Battery on the Galaxy Note9 is the most powerful and reliable that Samsung has, which offers more than enough battery to enjoy intense and immersive gaming hours. <> <> A 4,000 mAh battery capacity is perfect for intensive graphics, has impressive visuals that can drain the battery fast enough. Galaxy Note9 allows users to enjoy their games without interruption, without the need to constantly watch the remaining battery, or worry about having to charge the cellphone to extend the game session.
With stereo speakers supported by AKG, Galaxy Note9 offers players a sophisticated, rich voice that offers mobile gamers a deeper experience.
The Galaxy Note9's high performance specifications and significant improvements have proven that Samsung's latest flagship is designed for those who have daily work hard, play hard.