National Manufacturing Industry is Increasingly Unstoppable
By : Ridwan And Aldi Firhand. A | Sunday, September 16 2018 - 22:30 IWST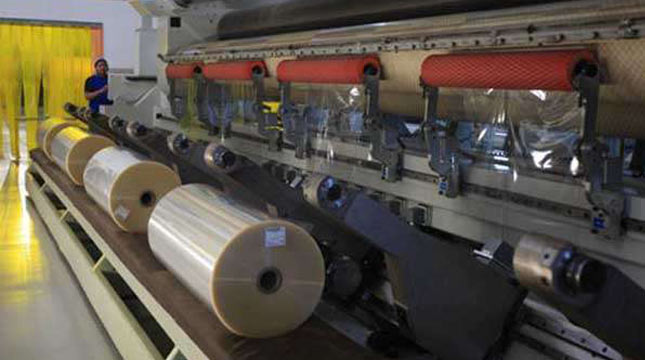 Plastic Manufacture
INDUSTRY.co.id - Jakarta, The performance of the national manufacturing industry is believed to be increasingly excited as the government's alignment continues to issue pro-business policies.
This positive achievement, for example, can be seen from Indonesia's index of purchasing manager index (PMI) in August 2018 which skyrocketed to a level of 51.9 or an increase compared to July's acquisition of 50.5.
"The rising PMI is part of increased investment in capital goods (capital goods), and of course will also provide optimal productivity results that can spur the competitiveness of the manufacturing industry," said Chairman of the Indonesian Employers Association (APINDO) for Trade, Benny Soetrisno in Jakarta , Sunday (09/16/2018).
As an entrepreneur, Benny believes that the government's programs and policies are currently on the right track.
"If the step is followed by regional governments of the first and second level, the results will be maximized. It is very important to create a conducive business climate for the creation of industrialization activities," he said.
According to him, all strategic efforts made by the government aim to create a competitive economy and provide entrepreneurs with the ability to open more jobs.
Especially with the presence of Making Indonesia 4.0 as a clear strategy and road map to be ready to enter the fourth generation industrial revolution.
Meanwhile, Chairman of the Indonesian Food and Beverage Entrepreneurs Association (Gapmmi) Adhi S Lukman said that the Indonesian PMI was able to rise in August 2018 in line with the performance in the food and beverage industry which had increased.
"After there was a slowdown due to the long Eid holiday, but it began to look stretched again in August," he explained.
The Ministry of Industry noted, in the second quarter of 2018, the growth of the food and beverage industry reached 8.67 percent or exceeded the national economic growth of 5.27 percent. In fact, the food and beverage industry sector is able to provide the highest contribution to the GDP of the non-oil and gas processing industry to 35.87 percent.
"Our PMI which increased in August 2018 could be an indication of increased demand in the following months," Adhi said.
Throughout this year, Gapmmi projects the food and beverage industry to grow above 10 percent or higher than last year's 9.23 percent.