Ministry of Energy and Mineral Resources Introduces Hydrocarbon Technology to Help Fishermen
By : Kormen Barus And Aldo Bella Putra | Friday, September 28 2018 - 16:00 IWST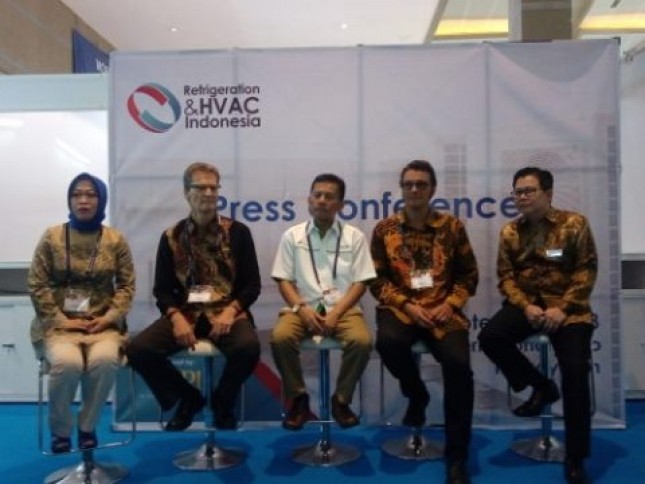 Kementerian ESDM Perkenalkan Teknologi Hydrocarbon untuk Bantu Nelayan
INDUSTRY.co.id - Jakarta - As one of the Indonesian economic driving industries, the fisheries industry needs to be encouraged with advanced technology that can benefit even less developed regions.
With modern cold storage technology that can facilitate higher fisheries production and distribution, rural fisheries communities can be commercially successful and better guarantee national food and increase exports.
The Ministry of Energy and Mineral Resources (ESDM) of the Republic of Indonesia, in the second half of this year decided to utilize the "Refrigeration & HVAC Indonesia (RHVAC) 2018 exhibition" to educate the market about Hydrocarbon Technology. The new technology is known as cooling technology that is able to streamline energy while also being able to develop local industries that have an impact on the high use of TKDN (Level of Use of Domestic Components).
Through the RHVAC 2018 exhibition, explained the Director of Energy Conservation of the Ministry of Energy and Mineral Resources of the Republic of Indonesia Dr. Hariyanto, the Government wants to introduce and educate about Hydrocarbon technology. "Hydrocarbon technology has been used in Block Ice Machines in the fishing industry, which fishermen commonly use to cool and preserve fish. With this technology, the price of ice blocks can be much cheaper, which can be one-third cheaper than prices that do not use Hydrocarbon technology, "he explained on the sidelines of the RHVAC 2018 Exhibition Thursday (27/9), at JIExpo Kemayoran-Jakarta.
Therefore, Hariyanto believed, education as well as socialization to fishermen was important to introduce Hydrocarbon Technology and its benefits. "The plan is, we will apply Hydrocarbon technology to 800 points of fishing areas spread throughout Indonesia. In addition to education through the RHVAC 2018 exhibition, we will also educate fishing communities, "he continued.
However, as a first step, Hydrocarbon Technology will be implemented in the Labuan Bajo area. "Possibly, in the next 2-3 months, Hydrocarbon technology will be installed there and can be used by the fishing community there," he said.
Previously, according to Hariyanto, Hydrocarbon technology had actually been tested on Central AC (Chiller). "At that time, there were five pilot projects that had used Hydrocarbon technology, namely Phapros Semarang, Bandung State Polytechnic, Bali Polytechnic, and two at Pertamina. We are optimistic, in the future Hydrocarbon technology that can be made in Indonesia can realize the 4.0 Industrial Revolution, "he said.
Meanwhile, the theme promoted by RHVAC 2018 is "Quality Cold Chain, Refrigeration & Climate Technology Needs across Indonesia's Building and Commercial Industries". Held from September 26 to 28, RHVAC brings together 238 companies from 15 countries which are leading companies and leaders in industries such as Gree, Daikin, Tecnopool, Bitzer, Shinmei, and others.
By recording an increase in participant participation by 30% compared to last year, this exhibition uses more than 6,000 square meters of exhibition space at the 4 halls of Jakarta International Expo, Kemayoran. By optimizing direct access to company experts and professionals at the exhibition site, visitors can communicate directly with them to discuss appropriate and necessary products, get an effective partnership offer or agreement during the exhibition. RHVAC 2018 is enriched with 4 conferences and seminars and 15 workshops by exhibitors to answer important issues affecting the domestic HVACR market. (Kormen).