SoftBank Case, Lippo Bribes Question Grab Business amid Blood Money Swirl
By : Abraham Sihombing | Friday, October 19 2018 - 11:43 IWST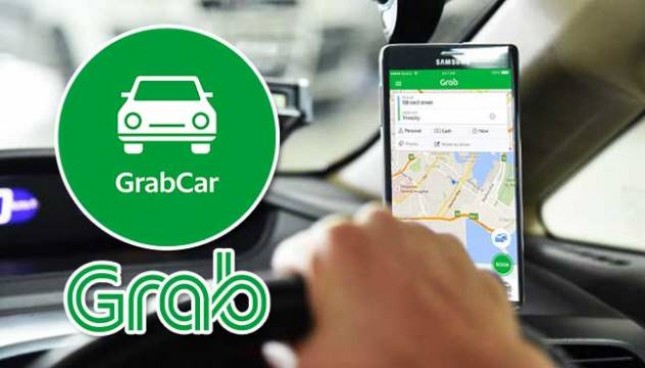 Application-based transportation provider, Grab Indonesia (Foto Ist)
INDUSTRY.co.id – Jakarta – Two major cases which have now charged Grab investors, namely SoftBank and Lippo Group, are expected to threaten the online transportion operator's business credibility. The Lippo Group is being dragged into the allegation of Meikarta's megaproject corruption and SoftBank's image is deteriorating in the global technology industry after the Washington Post journalists murder in Turkey.
The most obvious negative public reaction appeared on the stock market. Since the announcement of the Hand Arrest Operation (OTT) that had been accomplished by the Corruption Eradication Commission (KPK) against the Meikarta case involving Lippo officials, this business group shares prices had fallen sharply.
The share price of PT Lippo Karawaci Tbk (LPCK), for example, on Thursday (18/10/2018) noon moved at Rp1,300 per share after touching the lowest level of Rp1,290. Even though, its price on the market opening session on October 15, 2018 ever reached Rp1,625 per share.
Likewise, the share of PT Lippo Karawaci Tbk (LPKR). Its price was still unable to rise from the red zone to Rp280 per share. Other Lippo group shares prices that were outside the property sector such as retail, technology and health business sectors, were also negatively affected.
Meanwhile, Softbank Group is allegedly involved in the Jamal Khasogi murder case. When news of the alleged motive for the murder of a well-known journalist in Saudi Arabia living in Virginia and writing for The Washington Post came to the public, the market immediately reacted negatively at once.
Since Monday (10/15/2017), the SoftBank Group's stock price in the Japan Stock Exchange had been negative and till on Thursday (18/10/2018) the price still dropped by 15%. That happened because when the case was revealed on Monday, the share price dropped by 20% immediately.
SoftBank Group is an investment company led by Masayoshi Son. The largest funds source of USD45 billion comes from Saudi Arabia, precisely from the investment vehicle owned by Mohammed ben Salman.
Mohammed ben Salman, who is the crown prince of Saudi Arabia, is named as the "mastermind" behind the murder by cutting Kashoggi's limbs. The case occurred at the Saudi Arabia Consulate in Istanbul, Turkey.
According to Reuters, Softbank previously owned a stake in Grab through US$240 million investments in 2014. As reported lately, it was doubled to US$500 million. The investment jump was questioned whether came from Saudi Arabia also.
The same with Lippo, through Venturra Capital led by the Lippo Group "crown prince", John Riady, becomes a Grab investor, especially in Indonesia. The initial investment value that was announced was US$100 million.
Grab's engagement with Lippo is getting stronger when developing digital payment services, OVO. The service replaces similar products, GrabPay.
Lippo owned OVO, but Grab also invested approximately US$400 million in that product. Therefore, it is important for Grab to ensure that its business partners are well in line with the corruption cases that hit Lippo.
"After a real killing of Jamal Khashoggi, however Silicon Valley and the US business community are racing to distance themselves from Mohammed ben Salman" wrote Maya Kosoff in an article titled "I Wouldn't Take That Money": Saudi Arabia's "Dirty" Investments Could be Trouble for SoftBank, as quoted from VanityFair.
In the article published on October 15, 2018, Maya revealed, the world of technology, especially, has enjoyed a comfortable relationship with Mohammed ben Salman and his large investment funds.
Through the SoftBank tour in April 2018, Mohammed ben Salman met with Apple's Tim Cook, Google's Sergey Brin, Snap's Evan Spiegel, and Amazon's Jeff Bezos.
The investment funds that comes from Saudi Arabia have been invested in a number of technology companies, especially Uber which is also a party that is affiliated with Grab.
Today, according to Maya, the Khashoggi case causes businesses from Saudi Arabia to face obstacle and tend to settle. That condition is capable to make things very complicated for SoftBank and Masayoshi Son.
"Not only the news that puts Saudi Arabia's commitment to SoftBank's investment funds in doubt, Bloomberg reports, but it also means SoftBank is capable to face the Silicon Valley opposition if the founders equate investment funds (from SoftBank) with blood money, especially if more details prove allegations Khashoggi's death corresponds to current reporting,"Maya wrote.
In this regard, the investment funds from the Lippo Group into Grab are feared to be linked to the corruption case.***