How Covid19 Affect E-Commerce
By : Regina Karya | Friday, July 03 2020 - 17:55 IWST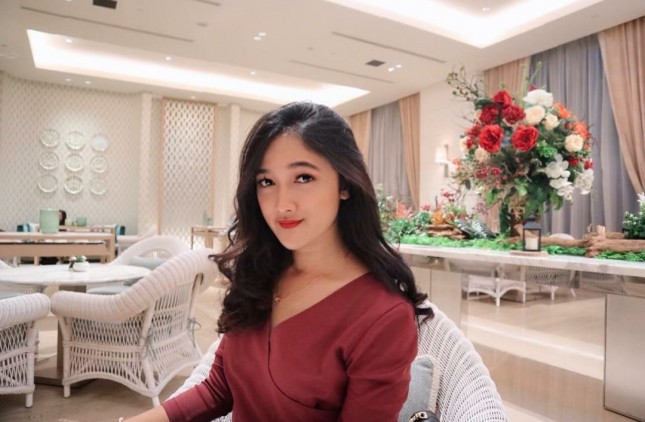 Regina Karya Mahasiswi President University
INDUSTRY.co.id - The Coronavirus has created the urgency to stay at home and work from home in this New Normal era. In the U.S, there are more than 306 million Americans who are staying at home during a pandemic. Thus, COVID 19 is changing the retailing world and positively affecting e-commerce as the business owners who were selling their products offline only need to sell them online too.
When the World Health Organization declared a pandemic caused by the spreading of COVID 19, people responded to it by stocking up, even hoarding up the goods such as toilet paper, bread, hand sanitizer, masks, and other household and cleaning supplies. Thus, we call it panic buying.
However, as people are demanded to do the physical distance, they are less likely to buy everything from the store and snatch over goods with other people. Instead, they choose to shop online, one of the popular platforms is e-commerce.
To clarify the case, here is a list of how e-commerce has played a significant role in the retailing world during pandemic 2020:
- There are 129% growth of e-commerce orders in Canada and the U.S, and there are 146% growth in whole online retail orders
- The U.S online retailers have grown up to 68% in the mid of April.
- The online conversion rate has increased by up to 8.8% in February. The number was pretty shocking as it usually is seen during Cyber Mondays.
The global social distancing and stay at home orders have created new consumers' behavior. They are now more focused on shopping online rather than buying items in the department store or supermarket at certain times and snatching everything on the rack before everyone is picking them.
Besides, shopping online is more time and energy saver. Hence, online shopping for clothes, groceries, and also entertainment has now replaced mall visits. Although the new normal lifestyle is currently existing, the Morning Consult study revealed that there are 24% of consumers are still avoiding shopping offline by visiting malls and stores. They don't feel comfortable doing it and avoid getting sick from meeting too many people in public places.
The online shopping behavior has now even approached generational responses to online purchasing during COVID 19. Consumers with various age groups respond to shopping behavior differently. As the gen Z and Millennials are enjoying online shopping before the pandemic has started, the other generations, including gen x, are now adopting the trend. They have fewer options to buy everything on the offline stores during a pandemic. Thus, the virus has now changed shopping behavior as more people acknowledge that online shopping is more time saving and also convenience, and e-commerce is a way to shop online easier. This will forever change the future of the e-commerce era.