Future City - The Virtual Smart City Hackathon, Jakarta And Berlin Are Tackling Covid-19 Challenges With Support Of The European Union
By : Krishna Anindyo | Tuesday, July 21 2020 - 11:10 IWST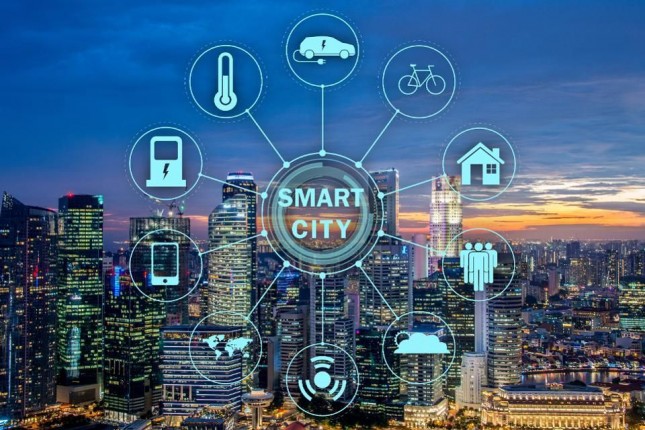 Ilustration Smart City (Photo by aceHTrend.com)
INDUSTRY.co.id - Balaikota Jakarta - Jakarta Provincial Government and the State Government of Berlin are jointly implementing the project 'Smart Change - Strengthening Urban Governance, Prosperity and Innovation in Jakarta', funded by the European Union, to develop innovative solutions for urban sustainability. The current pandemic impacts allow the first steps of the project mainly to focus on digital formats such as the Future City - The Virtual Smart City Hackathon.
"local and global innovators are invited to submit their solutions solving the challenges for a post COVID-19 era. The Hackathon is designed to encourage and support technology and science applicants to extend their network through: · Developing their solution related to COVID-19 challenges with the feedback from field experts as well as the potential of integration with Jakarta Smart City program and services. · Consulting, mentorship with successful entrepreneurs, experts, and venture capitalists". Head of Regional Public Service Agency (BLUD), Jakarta Department of Communication, Informatics, and Statistics, Yudhistira Nugraha, said. Tuesday (7/21/2020).
The challenges proposed are framed by the concept of a Smart City in Jakarta which is based on 7 indicators: Smart Governance, Smart People, Smart Living, Smart Mobility, Smart Economy, Smart Environment, and Smart Branding. Participants of this program will gain more insights of these indicators and can collaborate to develop their ideas to support Jakarta for a COVID-19 recovery.
The Hackathon is also a starting point for an ongoing participatory process to develop collaborative solutions to work on the goals of the project 'Smart Change' and the challenges posed by COVID-19 to achieve those goals. Prototypes developed during the Hackathon, as well as existing, established initiatives are receiving support through the project 'Smart Change' and a chance to collaborate with Jakarta Smart City.