Market Trend E-Comerce in Indonesia
By : Ardhi Bebi Laksono | Friday, July 31 2020 - 19:30 IWST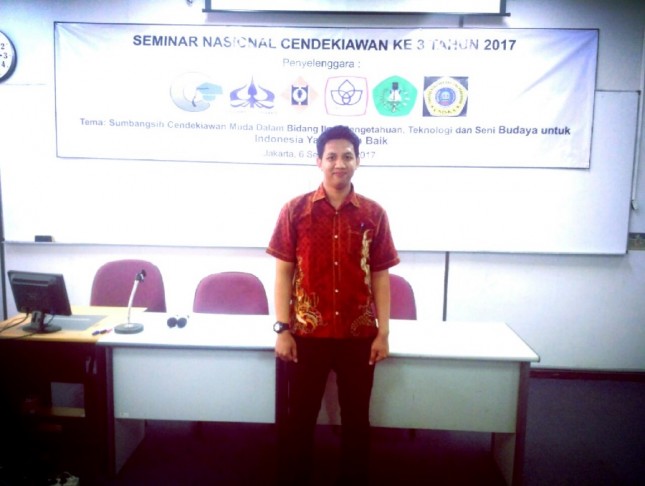 Ardhi Bebi Laksono
INDUSTRY.co.id - Base on the data from GlobalWebIndex, Indonesia is the country with the highest rate of e-commerce adoption in the world in 2019. As many as 90 percent of internet users in Indonesia have made purchases of products and services online.
Not only in terms of changes in consumer lifestyles, the e-commerce industry also opens more new business opportunities, and produces a streak of impact on industries in supporting sectors, such as logistics, IT infrastructure, and e-commerce operators.
Brian Marshal as CEO and Founder of SIRCLO have the perception "Based on the results of internal research and insights we have received from our brand clients, there are three trends in the e-commerce industry that need to be anticipated by brands and business owners this year".
SIRCLO internal data obtained from the 1212 National Online Shopping Day campaign then showed a significant increase in e-commerce transactions from areas outside Java, such as Bengkulu, West Nusa Tenggara and Papua.
The potential is predicted to continue to increase in 2020.
The growth of Indonesia's e-commerce industry is dominated by retail sales consisting of several categories, such as fashion, consumer goods, as well as beauty and health products. This rapid growth is largely facilitated by the presence of the marketplace. With the convenience of opening shanties or online stores, businesses can now offer services or products digitally with a wider range of consumers.
In addition, the emergence of many new brands in recent years will also affect the growth of the number of resellers and distributors of these brands. Consumers in the modern era tend to have shopping habits that utilize both online and offline platforms. According to data from McKinsey, 20 percent of Indonesian customers usually do product research at online stores before finally buying products at offline stores.
Responding to these three trends, brands and business owners need to be more careful in understanding the strategies needed to maximize business growth. Brian emphasized that the great opportunity for the Indonesian e-commerce industry in 2020 is divided into 3 main pillars, namely:
Brand.com
Brand.com or a website built specifically as an online store for a brand. Building your own brand can't be separated from building presence and online identity and one of the main ways is to build your own site / online store.
Marketplace
Marketplace is a channel that facilitates online trading transactions, such as Tokopedia, Shopee, JD.ID, and Lazada. In the beginning, businesses need to choose a platform that is already popular in advance.
Provision of Commerce Chat Features
This feature is said to facilitate the interaction of sellers with buyers through chat. This is a solution of regular transactions that are time consuming and less efficient for both parties.
To sharpen the strategy and maximize investment in the three pillars of the opportunity, the brand needs to have a reliable e-commerce enabler partner.