The presence of SBY at the Presidential Palace is a good step for everyone
By : Herry Barus And Aldo Bella Putra | Thursday, August 17 2017 - 23:53 IWST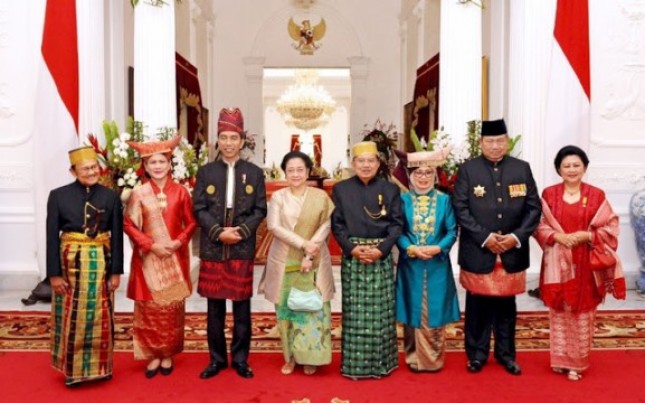 5166
INDUSTRY.co.id - Jakarta- The eldest son of former President Susilo Bambang Yudhoyono (SBY), Agus Harimurti Yudhoyono said his father's presence in a ceremonial proclamation ceremony at the Presidential Palace fulfilled the government's invitation to be a good step for all parties.
"I think this good opportunity too, yes it means good for everything," he said at the Presidential Palace Complex Jakarta, Thursday (18/07/2017)
Agus who once ran in the election said the presence of Yudhoyono in the event is a fairness as one of the best sons of the nation as well as former president.
Yudhoyono also received a special invitation to attend the event.
"This time he can, the year before there was an activity, and this year I can be with my other family to attend the event here," he said.
Agus who once ran in the election said the presence of Yudhoyono in the event is fairness as one of the nation's best son as well as former president.
"It was entertained by the President, there is a tumpengan given to the 1945 fighters who are still with us," he told the media crew.
However, he admitted to not seeing specifically because he did not pay attention to one by one when the former President of RI namely BJ Habibie, Megawati Soekarnoputri, and SBY sat a table when hosted by President Jokowi.
"I baseball see in particular, baseball attention one by one," said Agus who was accompanied by his wife Annisa Pohan.
He said he was happy to attend the celebration of the 72nd anniversary of Indonesian independence at the Palace as well as witnessing the ceremony.
Agus admitted last time attended the ceremony at the Palace in 2013 and then in 2014 not present because of the task of studying abroad, the next year also did not attend due to carry out the task, and continue in 2016 also cannot attend.
"This is the first time we can re-join a solemn ceremony and full of a spirit to advance Indonesia and the welfare of the people of Indonesia, and this is a spirit that we must keep," said Agus.