Cabinet Secretary: Pandemic Does Not Diminish Solemnity in Celebrating Eid al-Fitr
By : Nata Kesuma | Tuesday, May 18 2021 - 15:00 IWST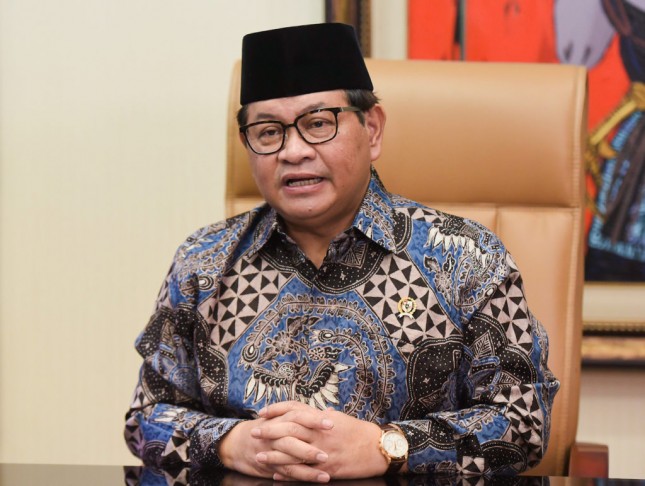 Cabinet Secretary Pramono Anung
INDUSTRY.co.id - The ban on mudik (annual exodus ahead of Eid al-Fitr) that has been in force to curb the COVID-19 transmission rate does not prevent the public to maintain good relationships with their relatives or celebrate the 2021 Eid al-Fitr (the Islamic Festival of Breaking the Fast) that falls amid the pandemic, according to Cabinet Secretary Pramono Anung.
"We certainly must obey the policy on the mudik ban and fight the COVID-19 pandemic. We might carry the virus to our family, our loved ones in our hometown (during mudik)," he said in his Eid al-Fitr speech, Wednesday (12/05).
Nevertheless, Pramono expressed confidence that the mudik ban does not obstruct the public to maintain good relationships and celebrate the Islamic holiday.
"We are aware that we do not go through Eid al-Fitr easily as the Government has issued a ban on mudik that has been a tradition institutionalized in the public.
(However) not participating in mudik does not mean that we will lose solemnity, togetherness, and good relationships strengthened on Eid al-Fitr," he said.
The Cabinet Secretary closed his speech by reminding the public to remain vigilant in facing the pandemic.
"Personally and on behalf of Cabinet Secretariat, I would like to wish you a happy Eid al-Fitr. May we go through 1 Shawwal 1442 Hijri (Islamic year) well and may we always remain vigilant to fight the COVID-19 pandemic," he remarked.