PT Telkom Supports Inter-District Connectivity Improvement in Central Kalimantan
By : Wiyanto Dan Aldo Bella Putra | Friday, August 18 2017 - 21:00 IWST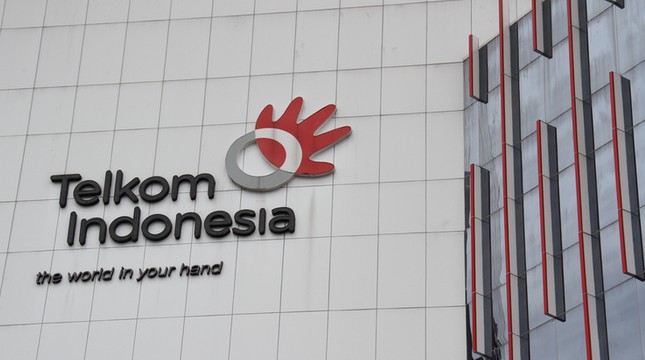 5166
INDUSTRY.co.id - Jakarta - PT Telekomunikasi IndonesiaTbk (Telkom) is committed to continuously improve the quality of Information and Communication Technology (ICT) services for the community, among others through Telkom Modern City program which recently inaugurated in Palangkaraya City.
Telkom Network & IT Solutions Director Zulhelfi Abidin expressed his appreciation to the local government that has supported the completion of 100% fiber optic network installation. "Telkom expressed gratitude for the support and cooperation of the Provincial Government of Central Kalimantan and Kota Palangkaraya during the modernization process until now the 100% fiber optic network has been completed and now TelkomGroup and Palangka Raya customers can enjoy the best digital experience," said Zulhelfi Abidin in Palangkaraya, Friday (18/08/2017).
Zulhelfi Abidin continued, Modern City is a modernization program of copper network to fiber optic network that can support the improvement of ICT service quality. "This program aims to enable customers to enjoy better service because the quality of fiber optic-based services is able to deliver a much better performance even to the stages of the Internet of Things (IOT) such as home security, office security, transportation system, to government systems that support The application of smart city, "continued Zulhelfi Abidin.

The program aimed to support the utilization of ICT services makes Palangka Raya the first provincial capital of Indonesia to have 100% fiber optic infrastructure. In addition, along with the inauguration of Telkom Modern City Palangka Raya, Telkom officially shut down (shutdown) four Sentral Telepon Otomat (STO) in Kalimantan.
Telkom's total customer base in Palangka Raya is 12,156 customers, the establishment of Palangka Raya as Modern City takes about one year.

Until mid-2017, from 14 districts / cities in Central Kalimantan, Telkom has connected 12 regencies / cities with fiber optic backbone network. While the other 2 districts namely Kuala Kurun and Sukamara are currently in the process of completion of network construction. The ready fiber optic network to support various ICT services between cities will be a means of realizing the district / city in Central Kalimantan as a smart city.
In addition, in order to provide convenience to the people of Palangka Raya in accessing information, Telkom has also built a Wifi Corner facility. There are 14 locations of Wifi Corner access point in Palangka Raya city, among others are in Telkom office yard (Wifi Corner Imam Bonjol, A. Yani, Cempaka) and public areas, such as Wifi Corner Kahayan Dock, and STAIN.
Fiber optic-based telecommunication system in Palangka Raya will enable digital lifestyle can be directly enjoyed by the community starting from the household sector. In addition, the perpetrators of SMEs or other industries in Palangka Raya can also enjoy this digital service to boost productivity and product marketing.
Furthermore, the existence of fiber optic infrastructure is expected to be utilized by many parties to promote the economy of the people of Palangka Raya City. Thus, with the increasing economy of local communities, national digital economic progress is expected to accelerate in accordance with the ideals of the government in realizing Indonesia as a digital economic power in Southeast Asia.