OSBIOME: Personalised Self-Care Platform For Optimum Health Management Through The Gut
By : Nata Kesuma | Friday, November 26 2021 - 14:10 IWST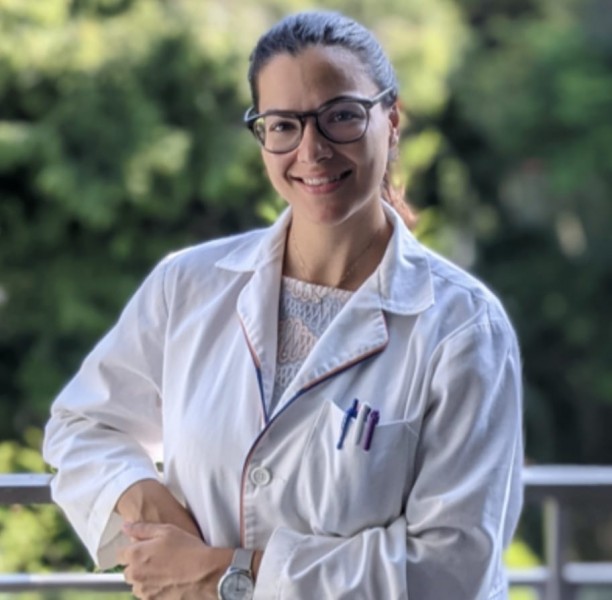 Dr Maria Corlianò Co-Founder and Chief Technology Officer, OSbiome
INDUSTRY.co.id - Singapore – Discussing gut issues such as bloating, diarrhoea and constipation with your partner, family or close friends can be embarrassing and disheartening. Many also tend to shrug off the pain and discomfort, opting instead to learning to live with their symptoms rather than seek professional help.
Yet, these indicators can spell out more serious issues such as Irritable Bowel Syndrome or GI conditions linked to diabetes, which has become a growing prevalent health issue in Singapore.
In a report by the International Diabetes Federation in 2015, Singapore was ranked as having the second-highest proportion of diabetics among developed nations. Many are unaware that they have the disease, and if left unchecked, nearly one million people in Singapore could have diabetes by 2050. The importance of maintaining a healthy gut has never been so salient, yet how can we clear the hurdle surrounding self-consciousness, awkwardness, and discomfort?
Simple and stress-free self-test kit
Using microbiome technology and AI, home-grown start-up OSbiome has created a seamless four-step lab-grade home test kit that is clean, straightforward, and easy to use. The comprehensive test kit includes a Leak-proof stool collection tube and attached scoop with DNA stabiliser; Gloves; Flushable sample catcher; Sealable bag; Lab-grade DNA extraction and sequencing service; Polymailer for courier pickup for sample return.
Result Reporting and Recommendation
Upon receiving the test kit, the OSbiome app guides the user every step of the way from sampling of the stool to arranging for pick up. Once samples are picked up (in discrete packaging) by an in-house courier service, these are sent to a laboratory for DNA sequencing centred around the relative abundance of bacteria living within the gut.
The data will then be analysed by OSbiome's in-house AI to generate unique scores, covering 15 proprietary OSbiome scores, spanning across different facets of wellness from digestive, physical and mental wellness. The results will be displayed on the user's app in an easy to understand format along with specific food, lifestyle and probiotic recommendations directly within 4-6 weeks of submission.
OSbiome Co-Founder & CEO Ian Chong explains, "Often, those with gut issues do not know what the root of their problem is. At OSbiome, we offer simple, guided and actionable self-care at a budget-friendly price and showing how most gut problem cases can be averted through simple nutrition and lifestyle changes."
Mr. Ian Chong and his partner, OSbiome Co-Founder and Chief Technology Officer - Dr Maria Corlianò, have developed a unique algorithm built on a foundation of hundreds of peer-reviews studies along with experts in microbiology and bioinformatics. Dr Corlianò and her team process microbiome and environmental data which then creates the users' proprietary OSbiome scores covering a wide range of health and wellness areas.
Shares Dr Corlianò, "The statistic of 1 in 10 people suffering from a range of gut-related issues coupled with the rise of chronic global GI conditions is worrying. Many sufferers are unsure of what their specific gut problems are which could cause them to seek remedies and cures that are unsuitable or ineffective. At OSbiome, we want to enable and empower people to take control over their health and wellness improvement through nutritional and lifestyle advice generated by our machine learning algorithm. The beauty of this app is that it's easy to use, constantly updated with the latest findings in cutting edge science and its tailor-made experience and recommendations for the user. We really hope that we can make a difference in markets such as preventive healthcare, personal nutrition and digital health."