Yield Guild Game's First SubDAO YGG SEA Raises US$15M in Private Rounds to Focus Exclusively on Southeast Asia
By : Nata Kesuma | Tuesday, December 14 2021 - 13:25 IWST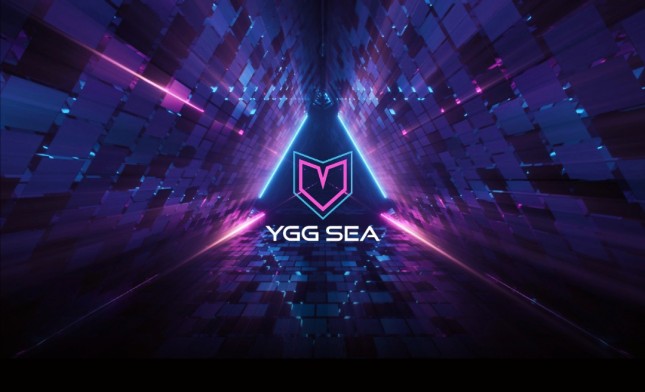 Yield Guild Games Southeast Asia (YGG SEA)
INDUSTRY.co.id - Yield Guild Games Southeast Asia (YGG SEA), the first regionally-focused subDAO from the decentralized blockchain gaming guild Yield Guild Games (YGG), has raised US$15 million across two rounds of fundraising to support adoption of play-to-earn gaming in Southeast Asia.
The guild will initially focus on Malaysia, Indonesia, Vietnam, Singapore and Thailand before expanding throughout the region.
A seed round was led by YGG and Infinity Ventures Crypto in August 2021. In November, an additional private round was led by Crypto.com Capital, Animoca Brands, MindWorks Ventures, Poloniex, Jump Capital and Sembrani Kiqani by BRI Ventures with participation from Circle, Digital Currency Group, Hashed, Polygon, Bukalapak, United Overseas Bank (UOB) Venture Management, Arca Funds, Evernew Capital, OKEx Blockdream Ventures, Yolo Ventures, SevenX Ventures, LongHash Ventures, Hashkey Group, Morningstar Ventures, Rise Capital, Dialectic, SweeperDAO, PetRock Capital, DNC Ventures, FBG Capital and Emfarsis.
"Supporting contender brands and the ecosystem is the heart of Sembrani Kiqani. With so many Indonesians wanting to enter the metaverse, it was natural for us to partner with YGG SEA," said Marcel Lukman, Founding Partner of Sembrani Kiqani, a fund launched by BRI Ventures that targets early-stage startups in the direct-to-consumer (D2C) sector.
The funding will enable YGG SEA to deliver a targeted offering to the regional gaming community. The guild will focus on supporting locally developed play-to-earn games in each country and acquiring game assets for the benefit of the guild's player base.
YGG SEA is led by Evan Spytma as CEO and co-founder with over 20 years of experience at games studios such as Unity Technology and Electronic Arts (EA). Joining Spytma as co-founders are Dan Wang, who previously headed up operations at Riot Games in China, and Irene Umar of Discovery Nusantara Capital, a gaming VC based in Indonesia.
"As we roll out across the world, subDAOs like YGG SEA are core to YGG's expansion strategy as they have the local knowledge and networks. The team launching YGG SEA has deep experience driving tech adoption in the region and the demand for play-to-earn games throughout Asia is incredibly strong," said Gabby Dizon, co-founder of Yield Guild Games.
SEA represents over 700 million people from 11 countries. It is also one of the most active crypto regions globally. In November, four of the top 10 countries for Metamask wallet usage were in SEA. Much of this activity was driven by Axie Infinity and other play-to-earn games as a way to supplement income during the pandemic.
"As the first YGG subDAO, we are pioneering the model for the benefit of some of the most active NFT nations in the world. While the Philippines has been the epicentre of the play-to-earn movement over the past year, demand is rising fast in other countries, and Southeast Asia is an incredibly diverse region. It's critical to have teams like ours, with boots on the ground and an understanding of the local needs and cultural nuances, who can build the regional community from the ground up," said Evan Spytma, CEO and co-founder of YGG SEA.