SK-II Luxury Skin Care Titled Masterpiece Pitera
By : Irvan AF And Aldi Firhand A | Sunday, August 20 2017 - 15:21 IWST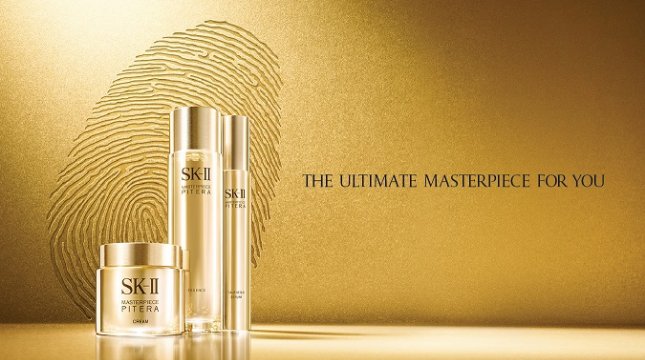 SK-II Masterpiece. (Foto: IST)
INDUSTRY.co.id - Jakarta - Having a bright, glowing, radiant facial skin, with a soft texture evenly, must have been the dream of every woman. And to make it happen, SK-II continues to innovate with the in-depth research and the latest technology for the birth of a series of perfect skin care.
The second half of 2016 became the moment of the SK-II Masterpiece Pitera declaration which was crowned as the best product - and the most luxurious - ever presented by SK-II. As the name implies, Pitera Masterpiece is a collection of masterpieces that promote the fame of Pitera efficacy as well as rare peach extracts from Japan's Arakawa region.
With great care, SK-II conducted research on this rare peach type to see how well the performance of the combination between the highest concentrate Pitera and Arakawa Youth Peach extract on the skin regeneration process.
The result, proved that the harmonization Pitera with Arakawa Youth Peach extract can encourage skin rejuvenation is much faster.
From the results of this latest discovery, SK-II then launched a series of masterpiece skincare consisting of Masterpiece Pitera Essence, three serum types namely Tautness Serum, Suppleness Serum, and Radiance Serum, Masterpiece Pitera Eye Cream, and Masterpiece Pitera Cream.
The three types of serum from the Masterpiece Pitera collection are the answers to the different facial needs of each woman. For that, SK-II also presents Gold Magic Ring which will analyze your skin condition and then give serum recommendations what your skin needs the most, before you start using this series.
With the Masterpiece Pitera series of products, SK-II promises to significantly improve facial skin quality in just three days. The strength of the Pitera concentrate and the Arakawa Youth Peach extract will create a healthy, firmer, crystal-clear facial skin, as it has been craved for.
SK-II Masterpiece Pitera collection is packed in a gold colored package that matches the color of the high concentrate Pitera which became the base material. Enriched with the natural scent of peaches, making this Pitira Masterpiece collection as a series of luxurious skin care nan prime.
At the same moment, SK-II also at the same time launch the Festive collection which has become the annual agenda of SK-II. This time, SK-II took the Suminagashi artist to pour his expertise in this ancient Japanese skill as an artistic touch that adorned three Essence SK-II bottles in red, blue, and green.
The series of SK-II Masterpiece Pitera was officially launched in late September in Tokyo, Japan, and will soon be available at SK-II official booth in Indonesia in early 2017. While the Festive collection will first present at SK-II booth since November 2016.