ATPI to harness Amadeus technology to transform global operations
By : Nata Kesuma | Thursday, February 17 2022 - 17:28 IWST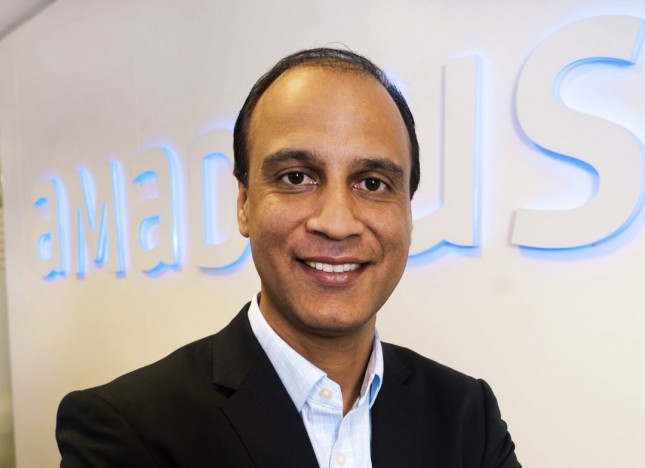 Rajiv Rajian, Executive Vice President and Chief Commercial Officer, Travel, Americas, Amadeus.
INDUSTRY.co.id - In today's disruptive travel environment with ever shifting border controls, travel policies, and health restrictions, it's more important than ever for travel management companies to have the right resources and technology to offer customers personalized, seamless and safe travel experiences – all while improving overall efficiency.
This is especially true when serving a geographically diverse, global customer base.
It is against this backdrop that ATPI – a world leading travel management and events company servicing the corporate, shipping, energy, offshore and sports sectors – has expanded its relationship with Amadeus to become ATPI's primary global technology partner.
The multi-year partnership will see ATPI add an additional 15 countries to Amadeus' next-generation, fully cloud-based booking and fulfillment platform – Amadeus Selling Platform Connect. This will provide ATPI's global offices access to the broadest selection of travel content, including full-service and low-cost carriers, hotels and ground transportation providers from around the world.
"We have enjoyed a longstanding relationship with Amadeus and an extension of our partnership was the next logical step in growing our business. With remote working becoming the new normal, Amadeus Selling Platform Connect will allow our travel experts around the world to work from anywhere, increasing efficiency, productivity, and further build on our excellent service levels to clients. Combined with the most comprehensive content from the Amadeus Travel Platform, the latest in robotics technology and Amadeus' wealth of expertise in the marine and energy sector, we are confident we will be able to continue to grow our customer base and deliver excellent customer service, while also meeting our ambitious efficiency objectives," said Ian Sinderson, Group CEO, ATPI.
ATPI will expand upon its current use of Amadeus technology in the U.S. and select European markets, and over the course of 2022, will go live on Amadeus in the following markets: Australia, New Zealand, Singapore, Malaysia, Indonesia, Thailand, Philippines, Hong Kong, India, The Netherlands, Belgium, United Kingdom, South Africa, United Arab Emirates and Canada.
ATPI will also implement several cutting-edge Amadeus Robotics solutions to drive efficiencies across its organization, including Amadeus Auto Queue Sorting, Auto Quality Control, Auto Ticketing Time Limit, Auto Ticketing, Auto Schedule Change and Waiting List Watcher.
"We are excited to build upon and expand our long-term partnership with ATPI. We look forward to collaborating with and enabling ATPI to leverage our leading technology and content, combined with the expertise of our people, as a foundation to enhance its global business operations and drive efficiency across all markets." said Rajiv Rajian, Executive Vice President and Chief Commercial Officer, Travel, Americas, Amadeus.