Multi Bintang Indonesia Partners Up for Breakthrough Food Upcycling Project: Turning Food Waste into Highly Nutritious Food Products
By : Nata Kesuma | Friday, March 11 2022 - 22:30 IWST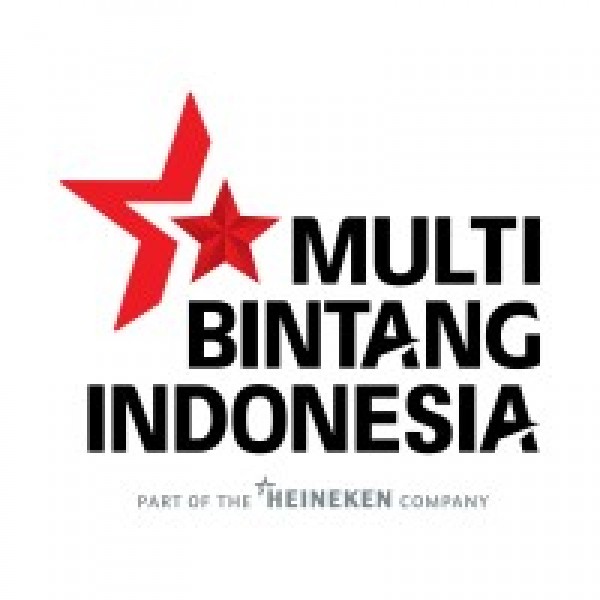 Multi Bintang Indonesia, the producer of the iconic BINTANG and the world-renowned Heineken® beer in Indonesia
INDUSTRY.co.id - Jakarta, 11 March 2022 – Multi Bintang Indonesia, the producer of the iconic BINTANG and the world-renowned Heineken® beer in Indonesia, is kicking off "Food Upcycling for the Future", an innovative collaboration project that aims to turn food waste from beer brewing process into highly nutritious food products. The company partners up with the first food upcycling company in the Republic of Korea, RE:harvest, and ASEM SMEs Eco-Innovation Center (ASEIC).
The project has been funded by Partnering for Green Growth and the Global Goals 2030 (P4G) as part of its initiative to support developing countries in achieving five areas of the Sustainable Development Goals (SDGs).
In Indonesia, up to 48 million tons of food is wasted annually, and Jakarta alone generates 4,050 tons of food waste in one day. As the largest brewer in Indonesia, Multi Bintang Indonesia – through the partnership with RE:harvest and ASEIC – aspires to contribute to providing an alternative solution by supplying valuable grain residue from the brewing process, known as brewer's spent grain (BSG), to be upcycled into highly nutritious flour that can be used in consumer food products, such as granola bars, bread and noodles.
This pilot project has the potential to contribute to the Indonesian government's ambitious target of achieving 30% waste reduction by 2025, as the production of one kilogram of flour made from BSG is expected to divert three kilograms of food waste.
"As part of the HEINEKEN Company, we put sustainability at the heart of our business, and we are always open to opportunities for continuous innovation to drive greater positive impact. We are excited to finally kick-off this long-awaited collaboration to find innovative solutions to process our by-products or production waste into something more valuable," said Ika Noviera, Corporate Affairs Director of Multi Bintang Indonesia.
Beer is made from four natural ingredients: water, barley, hops and yeast. In the first step of beer brewing process, a mixture of malted barley grains and water are heated. It allows conversion of starch in the grains into sugar, creating a sweet liquid extracted from the grains called wort. The grains are then separated from the wort and the wort will be processed further and cooled down before being fermented by yeast to produce alcohol.
The separated grains are known as BSG, which constitutes a major by-product of the brewing process, making up 85% of brewing waste. BSG is typically high in protein and fiber, making it a promising food alternative with high nutritional content to replace low-fiber foods. However, while Multi Bintang Indonesia has already been using BSG for animal feed, it remains largely unused for direct human consumption.
"We are excited to join the partnership where we are bringing pioneering food upcycling technology from Korea. With our solution, we are expected to greatly reduce negative environmental impact via upcycling by-products that are currently being thrown-away or used as low-value added products," said Alex Min, CEO of RE:harvest.
RE:harvest itself specializes in 'food upcycling' and is already listed in Asia by the Upcycled Food Association (UFA). Before the partnership started, RE:harvest has been working with Korea's biggest brewery, and by using by-products from beer and sikhye, a traditional sweet Korean rice beverage, RE:harvest has successfully developed the RE:nergy Flour, a flour alternative with 30% lower calorie content but twice the protein and more than 20 folds the dietary fiber compared to wheat flour.