DRMA Books 45%YoY Increase in Net Profit in 1st Half 2022
By : Nata Kesuma | Tuesday, August 09 2022 - 13:45 IWST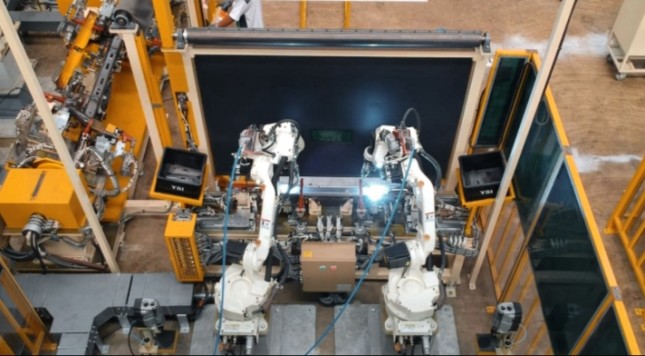 PT Dharma Polimetal Tbk ("DRMA")
INDUSTRY.co.id - Jakarta, Augusts 8, 2022 – PT Dharma Polimetal Tbk ("DRMA"), a listed company engaged in automotive component manufacturing business posted a net profit of IDR143.62 billion in the first semester of 2022, up 45 percent from IDR98.98 billion in the same period the previous year.
The increase in net profit was supported by an increase in sales, other operating income, financial income, as well as a decrease in financial expenses and tax expenses due to deferred taxes.
During that period, DRAMA managed to record a 22% increase in sales to Rp 1.59 trillion from Rp 1.31 trillion in the same period the previous year.
The increase in DRMA sales was in line with the increasing demand for components from automotive manufacturers. Strong optimism for the post-Covid-19 economic recovery has led to an increase in car sales in Indonesia. According to Gaikindo data, total national car sales in January-June 2022 reached 475,321 units, an increase of 23% from 387,873 units in the same period in 2021.
"We are grateful, because the efforts of all management have succeeded in leading to good achievements in the first semester of this year. We hope that this good performance will continue until the end of the year," said President Director of Dharma Polimetal, Irianto Santoso.
The sales growth has slightly exceeded the Company's 2022 target of 20%. As for net profit, this year the Company is aiming for a growth of 50%.
Meanwhile, the company's income from other operating increased 62% to IDR98.25 billion from IDR27.07 billion. As a result, the Company's operating profit during the period increased by 30% to IDR201.17 billion from IDR 155.19 billion in the same period the previous year.
In this first semester, the Company booked financial income of IDR3.55 billion, compared to IDR840 million in the same period the previous year. Meanwhile, the financial expenses were down at IDR23.19 billion from IDR26.22 billion. Therefore, DRMA managed to post a profit before income tax of IDR181.54 billion, up 40% from IDR129.81 in the same period the previous year.