CLEO Books 26% YoY Sales Hike in 3Q 2022
By : Nata Kesuma | Sunday, October 30 2022 - 10:45 IWST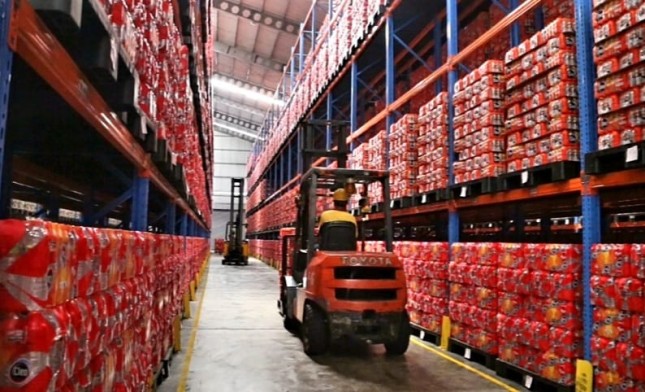 PT Sariguna Primatirta Tbk (Tanobel Group)
INDUSTRY.co.id - Jakarta, October 27th, 2022 – PT Sariguna Primatirta Tbk (Tanobel Group), a listed company, manufacturer of Bottled Drinking Water (AMDK) with the IDX ticker code: CLEO: IJ, managed to book sales of IDR1 trillion in the third quarter of 2022, an increase of 26% YoY. With these sales results, CLEO posted a net profit of IDR150.95 billion, rose 10.5% YoY.
Meanwhile, the cost of goods sold for this period still increased significantly by 36% YoY to IDR621.04 billion, due to the increase in material prices for packaging and changes in sales composition. In this case, the Company experienced an increase in sales of products with higher material costs, namely products with small packaging.
"Thanks to the hard work of all employees and business partners, CLEO posted another positive performance in the third quarter. We will continue to expand both by developing our distribution network and building new factories to continue our positive performance," said CLEO Deputy President Director, Melisa Patricia.
Strengthen relationships
The Company realizes that CLEO's strong relationship with customers and partners is an important key in building a sustainable business. Therefore, CLEO is determined to further strengthen relationships with partners and customers, one of which is through the implementation of the Cleo Smart Run 5K 2022 activity which will be held on October 30th, 2022 at Ixora Valley, Araya Malang.
Through the third Cleo Smart Run series themed "Now Be The Winner" in which there will be 500 runners who participated, CLEO invites the public to move forward through running activities. "We hope that this running activity can be a manifestation of self-affirmation that we can all rise and move forward to be winners after being hit by the pandemic storm for so long," said Melisa.
In addition, through the Cleo Smart run, the Company also involves the community in preserving nature, as all the proceeds from the sale of race-packs and tickets from the Cleo Smart run will be allocated to purchase tree seeds for a tree planting event.
In this activity, participants can also take part in the Cleo Smart Run 2022 Photo Competition. Simply by uploading fun with friends at Cleo Smart Run 2022, participants can win attractive prizes in the form of 1 unit of Huawei Band 6, 1 unit of Mi Band 5, and 1 unit of Redmi Airdots. Pros 3.
Furthermore, the Company realizes that a strong relationship with customers can only be built on a strong foundation of trust from customers.
For this reason, the Company is committed to producing quality and environmentally friendly bottled drinking water, so that since its establishment CLEO has used gallons made from BPA-free (Bisphenol-A) materials so that the purity and health of the water in it is guaranteed.
The Food and Drug Supervisory Agency (BPOM) as reported in various mass media stated that BPA content above the specified threshold can have an impact on the health of toddlers and fertility disorders in adults.