President Jokowi Applauds Nahdlatul Ulama's Contribution to Indonesia
By : Nata Kesuma | Wednesday, February 08 2023 - 21:15 IWST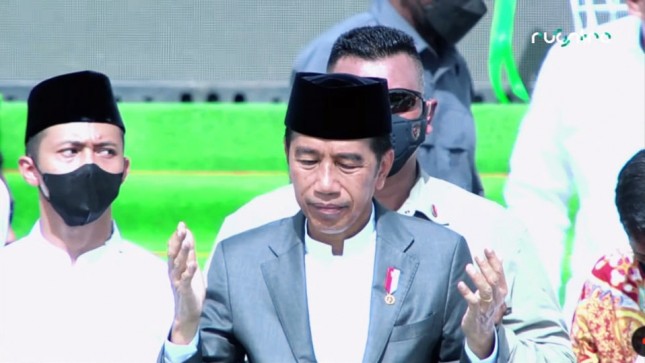 President Joko "Jokowi" Widodo
INDUSTRY.co.id - President Joko "Jokowi" Widodo Tuesday (07/02) expressed hope that the 2nd century of Nahdlatul Ulama (NU)—the largest Muslim organization in Indonesia—would mark the organization's revival.
"I hope the second century of NU will mark the organization's revival, strengthen our Islam and national spirit, improve the people's welfare, and create an advanced and dignified future for Indonesia," President Jokowi said in his remarks at the Centenary of Nahdlatul Ulama in the East Java town of Sidoarjo.
The President also joined the Indonesian people to thank the organization for their contribution to the country.
"For a century, NU has given extraordinary colors to Indonesia: Islam and national spirit, Islam and nationality, unity and togetherness, as well as harmony in diversity," he added.
NU, the President continued, has maintained the people's resilience in surmounting multiple challenges, including the COVID-19 pandemic, radical movements, as well as identity politics and extremism.
"As the largest Islamic organization in the world, NU deserves to contribute to the international community and the Government appreciates efforts made by Nahdlatul Ulama Executive Board's (PBNU) to participate in ushering in a better and more noble global civilization," he said, adding that NU would set the bar in moderate Islam in the future.
The President also pointed out that NU and its members should stay ahead and must be able to brace for future challenges, catch up with technological developments and economic transformation, and maintain a just and civilized social order.
"I hope NU will embrace and pay a serious attention to the youth so they remain firmly rooted in the traditions and norms of ahl as-sunnah wa al-jama'ah and continue to master science and technology," he remarked.