The President Affirms the Directive Not to Break the Fast Together Only for Government Officials
By : M. Shaqeel | Tuesday, March 28 2023 - 13:28 IWST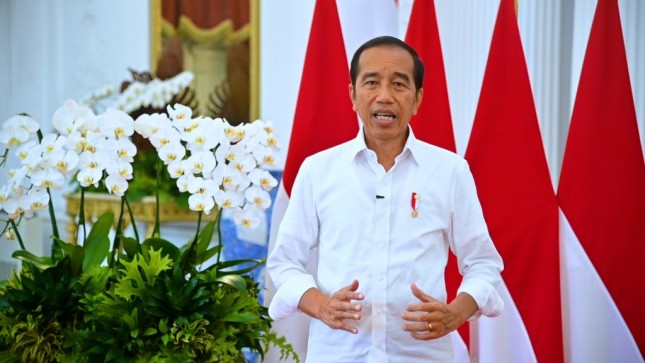 President Joko Widodo (Photo: BPMI Setpres)
INDUSTRY.co.id - Indonesian President Joko Widodo (Jokowi) emphasized that the directive not to hold an iftar together is only intended for officials in the internal government, does not apply to the general public.
This was conveyed by the President in his statement at the Merdeka Palace, Jakarta, Monday (27/03/2023).
"The directive not to break the fast together is only intended for internal government, especially coordinating ministers, ministers and heads of non-ministerial government agencies, not for the general public. Once again, not for the general public," said the President.
The President said that the directive was issued by the government because there was so much public scrutiny on the lives of current government officials. Therefore, the President asked government officials to prioritize the spirit of simplicity in welcoming the month of Ramadan 1444 Hijri/2023 AD.
"I ask that government officials welcome this year's fasting month with a spirit of simplicity, not exaggerating," he said.
The President also asked government officials to divert the budget for breaking the fast together for more useful activities, such as giving compensation and bargain markets.
"We help those who need it more, provide compensation for the poor, provide compensation for orphans, as well as people who really need it, including also being able to use it to hold a bargain market for the community," he said.