Eid Expected to Boost CLEO's Sales by Double Digits
By : Nata Kesuma | Sunday, April 16 2023 - 14:42 IWST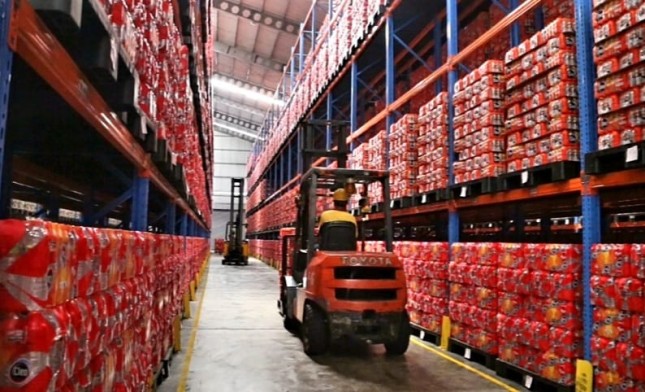 PT Sariguna Primatirta Tbk (Tanobel Group)
INDUSTRY.co.id - Jakarta, April 14th, 2023– PT Sariguna Primatirta Tbk (Tanobel Group), a listed company, manufacturer of Bottled Drinking Water (AMDK) with the IDX ticker code: CLEO: IJ, estimates that the momentum of the Eid celebration will be able to boost the Company's sales by double digits.
"Based on the experience of the previous few years, in the second quarter when there was a Ramadan moment, CLEO's sales tended to grow double digits," said CLEO's Deputy President Director, Melisa Patricia.
The increasing of public activity during the Ramadhan period to the Eid celebration will drive increase in sales of bottled water, which will bring to a higher positive growth compared to normal days. Regarding the Company's AMDK products, CLEO always pays attention to the quality of the products and the quality of the packaging used, by using only BPA-free packaging.
Because BPA is a chemical that can affect health, hormones, the reproductive system, including triggering the risk of cancer in the human body.
During the Ramadhan season and Eid al-Fitr, usually the demand for CLEO products in small packages for bottles and cups tends to be in demand by the public, because they are easy to carry anywhere, and are suitable for serving when gathering with family or relatives.
Anticipating the increase in demand during the Eid season, the Company has prepared production ahead of the Eid. In addition, preparations and more detailed checks on distribution and transportation networks have also been carried out to anticipate various possibilities related to the density of arus mudik or homecoming flows.
Overall, the Company sees CLEO's business as more prospective this year, especially since the government has revoked the regulation on restrictions on public activities. CLEO estimates that the Company's sales in 2023 will grow 30%, so that net profit is expected to grow double digits.
"We can hope that higher mobility and community activity in 2023 will automatically increase the demand for drinking water, including CLEO products," concluded Melisa.