PT Telkomsel Builds 5000 BTS to reach Remote Island
By : Herry Barus And Aldo Bella Putra | Sunday, September 03 2017 - 19:10 IWST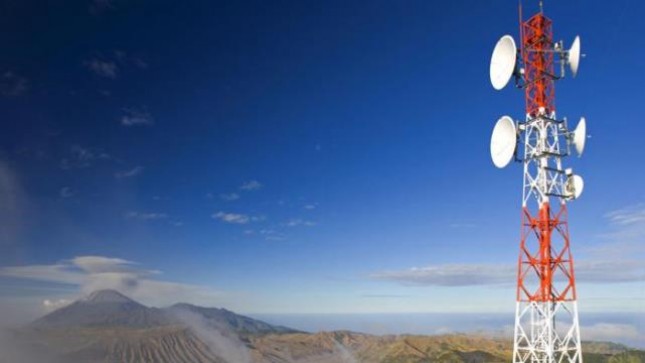 Ilustrasi Base Tranceiver Stasion BTS
INDUSTRY.co.id - Manado-Telkomsel will build around 5000 base tranceiver stations (BTS) until the end of 2017 for the expansion of telecommunication services to remote islands in Sulawesi, Maluku, Papua and Kalimantan (Pamasuka).
"We will continue to support government programs to reach out to communities, so the telecommunication network continues to be expanded," said Manado's Telkomsel Branch Manager Joseph Dangeubun, in Manado, a few days ago.
He explained the eastern part of Indonesia which became the focal point of infrastructure development of 4G LTE BTS network ie Papua, Maluku, Sulawesi and Kalimantan or abbreviated by Pamasuka.
The addition of a 4G LTE-quality BTS infrastructure will be projected to further optimize digital ecosystem creation efforts in eastern Indonesia that utilize the Company's 4G technology services.
Its 4G LTE network now reaches all cities and districts throughout Papua, Maluku, Sulawesi, Kalimantan (Pamasuka) and this year is targeted to reach sub-district and village level for several years to come.
Especially in remote areas, Telkomsel will also build 3G base stations this year, in order to provide ease of customers who live in remote areas in order to remain able to enjoy fast internet service.
The hope with the completion of infrastructure development 4G LTE many people that began to switch using 4G LTE.
Special region of North Sulawesi and North Maluku to date has installed 1,200-BTS.
With thousands of BTS, Telkomsel has reached the entire region of North Sulawesi and Malut about 87 percent.
"From that range, about 60 percent of 2G and 3G customers while 40 percent 4G," he said.
4G customers, he said, are usually located in the center and the city and the district capital.
"We always see the potential of the region and the population growth as well as the high economy, then the rapid development of base stations in the area," he said.
Admittedly, it also wants a profit, but as a provider who wants to build the country up to remote villages, it continues to build BTS to remote areas.
The expansion of the network continues to be done by Telkomsel considering the state of today's all-digital.
But in the future, he said, Telkomsel continues to innovate and improve 4G services, so the community in the remote villages also accesses the data quickly.
"It is undeniable, android users in North Sulawesi and Malut quite a lot, not only in the city but to the countryside, so we will continue to build base stations," he explained.
Telkomsel as a state-owned company continues to build Best Transreceiver State (BTS) throughout Indonesia. This time the main focus is the area of ​​Eastern Indonesia which will continue to work on its development so that network equalization can be achieved, especially for LTE 4G networks.