This afternoon, IHSG Closed Relatively Flat in Position 5,872
By : Abraham Sihombing And Aldo Bella Putra | Tuesday, September 12 2017 - 22:00 IWST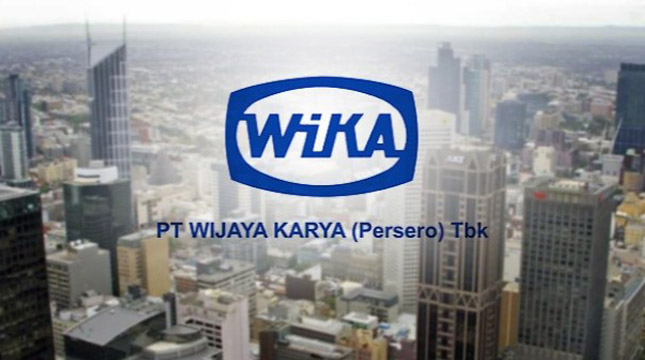 PT Wijaya Karya / http://www.qwerty.co.id
INDUSTRY.co.id - Jakarta - After moving strongly in the green area until the break of midday, the Jakarta Composite Stock Price Index (IHSG) finally closed relatively flat at 5,872 in trading on Tuesday (12/09/2017) compared to the position on trade one day earlier at the level of 5871.
Throughout today's trading, JCI moved in the range of 5,861-5,884. A total of 122 stocks rose in price, 363 shares fell, 114 stagnant shares and 136 shares were not transacted at all.
The total value of stock trading transactions stood at Rp6.13 trillion, with trading volume of 7.38 billion units of shares. Meanwhile, foreign investors sold a net selling of Rp393 billion, but was accompanied by a net buying volume of 1 million units of shares.
Five of the sectorial indices of BEI are green. The index of agricultural sector experienced the highest increase that is 0.98% or 17.31 points to the position of 1.776. Then followed by index of consumer sector and index of manufacturing sector which each increase 0,47% and 0,22%. Meanwhile, the property sector index experienced the deepest decline, which amounted to 1.51% or 7.71 points to 502 positions.
LQ45 stocks that experienced price hikes and became top gainers on this day are shares of PT BPD West Java-Banten Tbk (BJBR) whose price rose by 2.4% or Rp60 to Rp2,560 per unit, shares of PT Perusahaan Gas Negara Tbk PGAS), which increased by 2.1% or Rp35 to Rp1,720 per unit and PT Surya Citra Media Tbk (SCMA), which cost 2% or Rp40 to Rp2,030 per unit.
Meanwhile, LQ45's top losers were PT Waskita Karya Tbk (WSKT), which fell 11.3% or Rp240 to Rp1,890 per unit, PT AKR Corporindo Tbk (AKRA) with 4.2 % or Rp300 to Rp6,900 per unit and shares of PT Bumi Resources Tbk (BUMI) whose price shrank 4% or Rp10 to Rp240 per unit. (Abraham Sihombing)