Over the past Five Weeks, the Price of Palm Oil in Riau Province Increased
By : Hariyanto And Aldo Bella Putra | Thursday, September 14 2017 - 21:30 IWST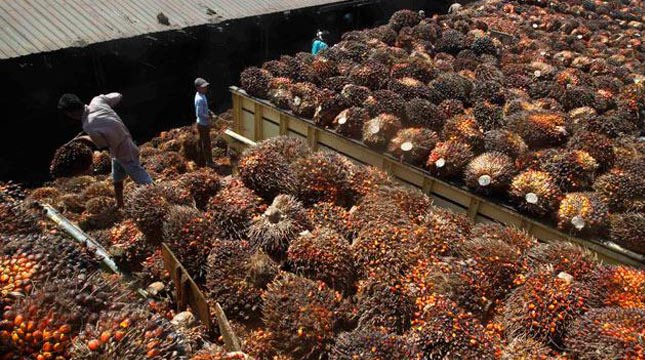 kelapa sawit (ilustrasi)
INDUSTRY.co.id - Pekanbaru - The price of palm oil in Riau Province this week also increased by Rp51.21 per kilogram or higher than last week's increase which only able to rise Rp17, 82 per kilogram.
Head of Processing and Marketing Section of Quality Plantation of Food Crops, Horticulture and Plantation Office of Riau Province, Dedi Yasmono said that the price of palm oil in Riau has been observed to increase during the last five weeks or since the beginning of August 2017 period.
"This week CPO price of Rp8,146.16 with kernel price of Rp7,113.76, there was an increase of about Rp51.21 per kilogram for oil palm aged 10-20 years to Rp1,964.67 per kilogram," said Dedi in Pekanbaru , Thursday (9/14/2017).
Determination of FFB Prices Riau Province period of 13-19 September 2017 period is as follows, oil palm age 3 years of Rp1.406,95, palm oil age 4 years Rp1.570,08, oil palm aged 5 years Rp1,679.67, oil palm age 6 years Rp1.730.02, oil palm 7 years old Rp1.795,77.
Furthermore, oil palm aged 8 years Rp1,852.82, oil palm aged 9 years Rp1.911,88, oil palm aged 10 years-20 years Rp1.964, 67, palm oil 21 years old Rp1.918, 40.
Then, oil palm aged 22 years Rp1.871, 37, oil palm age 23 years Rp1.825, 10, oil palm age 24 years Rp1.806, 44 and palm oil age 25 years Rp1.731, 80. (goriau)