Cuteee !!! Japan Have a Sailor Moon Themed Cafe
By : Chodijah Febriyani And Aldi Firhand A | Friday, September 15 2017 - 20:29 IWST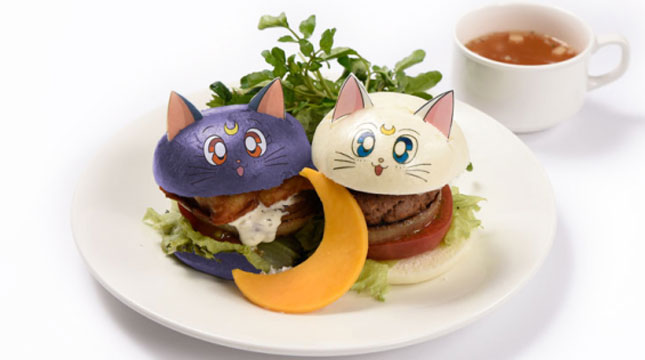 Sailor Moon's Same Cafe in Japan (Photo: http: //en.rocketnews24.com)
INDUSTRY.co.id - Japan - Remember the animated cartoon of Sailor Moon? Japanese cartoons are indeed never outdated among children to adults. Therefore, this Sailor Moon themed restaurant is present in Japan.
Sailor Moon Cafe 2017 name, which just announced the date, location and menu that will be served. Quoted from en.rocketnews24, Friday (15/09/2017), for the menu ranging from a burger-themed cat Luna and Artemis for US $ 15 or Rp 199 thousand. Uniquely, this burger is very similar to the Luna cat and Artemis purple and white Completed with ears, eyes, mouth to whiskers and there is an extra crescent-shaped cheddar cheese that symbolizes Sailor Moon.
Then, another menu that is Tuxedo Mask Jet-Black Curry, or Tuxedo Mask. Because like to bring roses in action b, this food is not left behind with a sprinkling of roses that indicate the mysterious figure. In addition, for the dessert menu there is Rainbow Moon Chalive Parfait surrounded by cream and many other menu themed Sailor Moon.
The Sailor Moon themed caf will open on Sept. 22 to Oct. 29 in Tokyo, September 22 to November 5 in Osaka, and November 29 to 5 will open in Nagoya. However, to enjoy the culinary must make reservations in advance.