Amnesty International Appreciates Indonesia to Resolve the Crisis of Rohingyas
By : Herry Barus And Aldi Firhand. A | Saturday, September 16 2017 - 21:05 IWST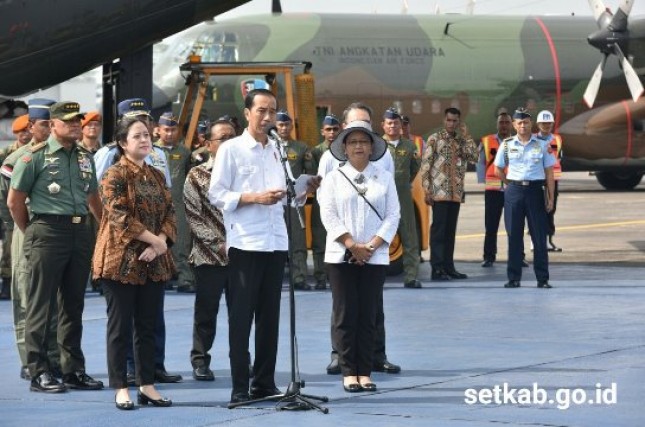 Amnesty International Appreciates Indonesia to Resolve the Crisis of Rohingyas
INDUSTRY.co.id - Jakarta- Amnesty International appreciates the Indonesian government is actively helping efforts to resolve the humanitarian crisis that hit the Rohingya minority in Myanmar's Rakhine state.
"However, it is in our view that Indonesia is now the most important in declaring the resolution of the human rights crisis in Myanmar," Amnesty International Indonesia Executive Director Usman Hamid said in a press release here on Saturday (16/09/2017).
He said it supports Indonesia's diplomacy that speaks to Myanmar State Counselor Daw Aung San Suu Kyi to resolve the humanitarian crisis in Rakhine.
"It also calls on ASEAN member countries to participate actively in stopping violence and human rights abuses there and restoring security status and also restoring the development crisis," he said.
He has also spoken of the Rohingyas humanitarian crisis with Indonesian Foreign Minister Retno Marsudi before his departure to the United Nations General Assembly.
"I spoke with Foreign Minister Retno this morning who wants to go to the UN General Assembly and told me that there will be a statement from Aung San Suu Kyi in Myanmar on September 19. Hopefully the result of the statement is very positive," he said.
He said the United Nations estimates the humanitarian crisis has forced more than 370,000,000 refugees who fled from Rakhine to Bangladesh since August 25, 2017.
"The number of refugees who show a very serious humanitarian crisis in addition to human rights violations that occurred," he said.
Given the difficult access of international humanitarian aid to Myanmar particularly to the state of Rakhine, he appreciates Indonesia's efforts to establish relations with Myanmar authorities to discuss and address humanitarian issues in the region.
He also appreciated the Indonesian government delivering humanitarian aid to Rohingyas.
"Such steps are Indonesia's diplomatic steps which are very important to us, and we deeply appreciate the Indonesian government's move as the Indonesian government plays a key role to help overcome the humanitarian and human rights crisis there," he said.
Earlier, President Joko Widodo on Wednesday unleashed humanitarian aid for Rohingya refugees on the Bangladesh border with Myanmar.
By saying Bismillaahirrahmaannirrahiim, at Halim Perdanakusuma Air Base in Jakarta, the President released the first humanitarian relief for the Rohingya refugees on the Bangladesh-Myanmar border.
"Today four Hercules planes will be loaded with rice, fast food aid, family kits, refugee tents, water tanks, children's clothing and blankets, as these items are indispensable," he said.
Foreign Minister Retno Marsudi said the first-stage aid weighed 34 tons, in the form of 20 tons of rice alone and the remaining sugar and other foodstuffs.
She said the first aid was entirely from the government and that food and logistical support for Rohingya would still increase.