Very Dangerous, PCC Needs to Be New Type of Drugs
By : Herry Barus And Aldo Bella Putra | Saturday, September 16 2017 - 20:30 IWST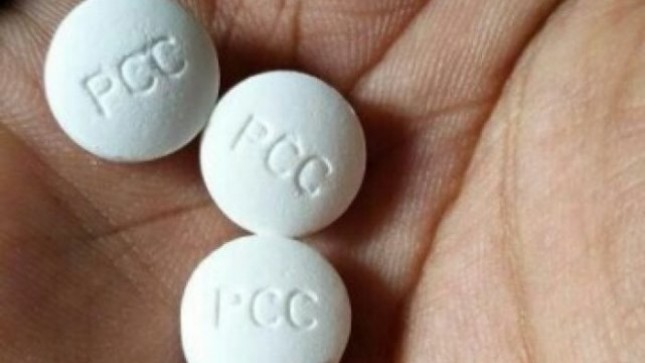 Ilustrasi obat ilegal PCC (Foto Ist)
INDUSTRY.co.id - Jakarta - Member of the House of Representatives Commission III of the National Awakening Party Faction, Abdul Kadir Karding, considers hard drugs such as PCC (paracetamol cafein carisoprodol) to be classified as a new type of drug because it has effects that damage the nervous system of a person.
"This type of drug has a narcotic-like effect that can damage a person's nervous system and cause dependence if used haphazardly," said Karding to media crew in Jakarta on Saturday (16). / 9/2017)
Karding asked the police, especially the National Narcotics Agency (BNN) to immediately socialize the adverse effects of drug use containing carisoprodol such as PCC, tramadol and somadril in the community.
According to him, based on information from BNN, these drugs not only work to eliminate postoperative pain, but also can cause a person to lose consciousness, convulsions, nerve damage, and dependence, until death when abused.
"So these drugs should only be used by doctors to patients and not sold freely," he said.
The Secretary General of the PKB assessed that weak supervision made the drugs vulnerable to misuse and sales not only through pharmacy networks but also through social media and online shopping sites.
In addition, according to him, the cheap price makes teenagers who are looking for identity becomes prone to victim and they are not difficult to find sellers of drugs hard in cyberspace.
"With the right keywords, one can order without a verification process like a doctor's prescription, the convenience of being vulnerable to abuse, especially among teenagers," he said.
He affirmed that the sale of illegal drugs illegally on the internet should be disciplined by law enforcement officers because it is a serious threat that must be overcome together.
He asked law enforcement officials to strictly sanction the illegal drug sellers because they are not only endangering the younger generation now, but also the ones to come.
"What they do seems to be information for criminals and other teenagers about how to abuse drugs," he said.