Promote Traditional Market, Solo Holds Variety Traditional Market Festival
By : Chodijah Febriyani And Aldi Firhand A | Tuesday, September 19 2017 - 22:12 IWST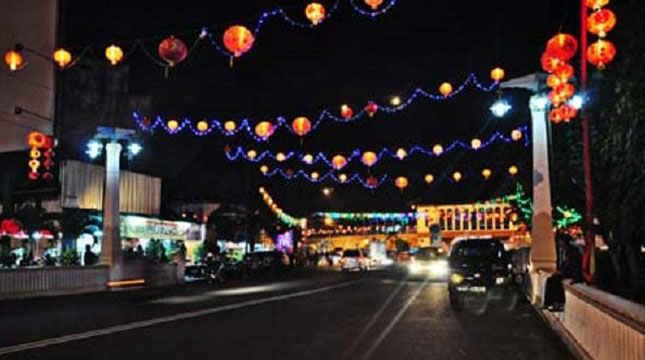 Traditional Market in Solo (Photo: Kemenpar)
INDUSTRY.co.id - Solo - Reinforce its destination, Solo holds Festival of Traditional Market Variety held on 21 to 24 September at Benteng Fort Vastenburg. These activities as well as the promotion of traditional markets.
"We want to build a unique tour, if South Kalimantan has Muara Kuin Floating Market, Solo has a unique traditional market which is what we want to lift in Traditional Market Traditional Festival later," said Daryono, Chairman of Indonesian Travel Association (Asita) Solo , Saturday (16/09/2017), quoted from Facebook Kemenpar.
For those who want to enjoy a new sensation in the holidays, this is the place. All the uniqueness of traditional markets in Solo certainly ready to greet visitors. From the start of a market building that has a history, content or traded goods, originality of goods sold, all there is.
"There are many markets in Surakarta that have uniqueness of the type of merchandise as well as the connection with the history and culture of Surakarta. Solo has Triwindu Market, Pasar Gede Hardjonagoro and Pasar Klewer. All three are quite feasible to be sold as a tour package, "said Head of Department of Trade Solo Subagyo.
Triwindu market is considered to have uniqueness because the type of commodity merchandise that is different from other markets. During this time, the market that sells antiques was much visited by collectors of antiques from various cities.
While Pasar Gede Hardjonagoro located in the city center is considered to have historical relation with Surakarta Kasunanan Keraton. In addition, in the market there are also traders who sell a variety of culinary and market snacks.
"For Pasar Klewer has long been a tourist destination who wants to shop batik or clothing," he said. The location is also located around Surakarta Kasunanan palace which is also able to suck a lot of tourists.
"Solo also has a tourism potential that can be developed through a blend of flower, fashion, and food. Namely through the Flower Market which has the characteristics of interest as merchandise, "he said.
With the theme Kumandange Traditional Market, 44 traditional markets in the city of Solo involved involved in enliven the festival. "There will be 140 traditional market stalls in the festival," he said.
Thumbs-up directly sent Menpar Arief Yahya. According to him, the development and structuring of traditional markets can be very strategic for the development of tourism in the city of Solo. Goalnya, Solo became a shopping paradise.
"Benchmarknya can see from Batam with its Aviari Market. This market is a shopping area second goods and now has become an icon of tourism Batam city. Or Thailand that can turn Chatuchak Market. Traditional market becomes a tourist destination for cheap shopping, "he said.
"Chatuchak" or "Jatujak", is the largest market in the world, and is expected to be visited by around 400 thousand people every weekend.JJ Market, known as JJ Market, has more than 8000 kiosks divided into 27 areas.
There are at least nine types of goods sold in Chatuchak Market, namely food drinks, dried foods, ceramics, books, clothing, antiques, home decoration, plants, and animals.
Currently, Chatuchak becomes a destination that must be visited by the tourists who come to Bangkok. "This is what we need to sample, observe, imitate and then modify it to traditional markets in Solo," he said.