Today, JCI Predicted Will Go Back Moving Up
By : Abraham Sihombing And Aldo Bella Putra | Monday, October 16 2017 - 20:00 IWST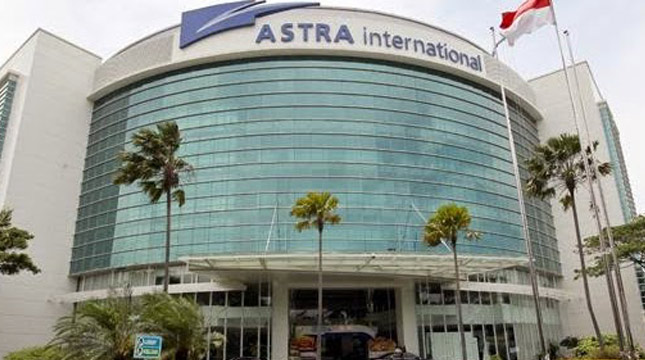 PT Astra International Tbk (ASII)
INDUSTRY.co.id - Jakarta - Jakarta Composite Stock Price Index (IDX) is expected to rebound in today's trading to continue its upside potential during October 2017.
"So far, market players are still appreciating the domestic market conditions that are able to withstand the pressure of net selling conducted by foreign investors. That is indicated by the increase of JCI and set a new record high point," said Yuganur Wijanarko, an analyst at PT KGI Sekuritas Indonesia, in Jakarta, Monday (16/10/2017).
Yuganur argues, a similar phenomenon occurred in 2007, where investors do net selling of shares in the third quarter 2017, but IHSG still can continue to increase up to 25%.
Therefore, although the selling action of foreign investors continues, but JCI will continue to penetrate the new psychological resistance point at 6,070 position in the second week of October 2017.
According to the survey and historical data, Yuganur revealed, JCI has decreased more than 57% in October.
"But that does not seem to happen this time. The reason, JCI will continue to try to soften the new high point above 5,923 which was reached in September at position 5967," said Yuganur.
Therefore, according to Yuganur, market participants can take advantage of the possibility of further increase on this day by accumulating stock options.
Yuganur recommends BUY for shares of PT Semen Indonesia Tbk (SMGR), PT Telekomunikasi Indonesia Tbk (TLLM), PT Indofood Sukses Makmur Tbk (INDF) and PT Astra International Tbk (ASII).
Yuganur recommend buying SMGR and TLKM each in the price range Rp10.450-10.250 per unit and Rp4.450-4.350 per unit. SMGR and TLKM prices are targeted to reach Rp11,150-11,450 per unit and Rp4,650-4,850 per unit respectively.
However, according to Yuganur, market participants are advised to cut-loss for SMGR and TLKM when each share reaches Rp10,050 and Rp4,250 per unit.
Yuganur said INDF and ASII quite well accumulated in the price range Rp8.325-8.275 per unit and Rp8.025-7.925 per unit. However, both stocks are recommended for cut loss at Rp8.175 for INDF and Rp7.725 for ASII.
"INDF and ASII are eligible to be accumulated because each of these shares has the potential to trade at a price range of Rp8,650-8,850 per unit and Rp8,250-8,350 per unit," said Yuganur. (Abraham Sihombing)