DPR Highlighted the Transfer of Forest Functions
By : Aldo Bella Putra | Monday, July 24 2017 - 07:47 IWST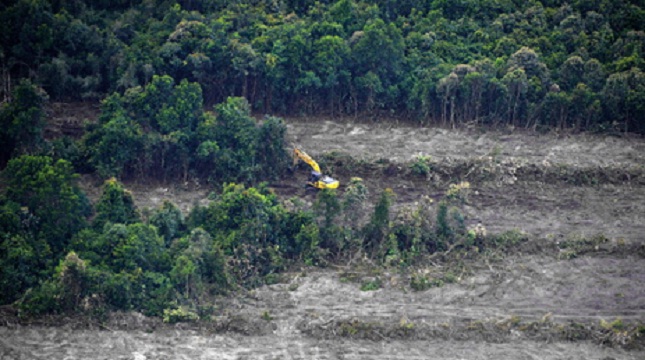 5166
INDUSTRY.co.id - Vice Chairman of the House of Representatives Commission IV Herman Khaeron highlighted the abundance of forest area functions as well as uncertainty regarding the status of a number of cases relating to forest areas borrowed.
Herman Khaeron in Jakarta, Monday (10/4/2017), stated that he paid attention to the change of forest transfer function to rice field or field but his contribution is not clear.
The Democratic Party politician also exemplified the status associated with borrowing the area for the construction of toll roads that are not clearly clear form of replacement.
As proclaimed, the Land Object Reform of Agrarian (TORA) program needs to be reinforced with a clear legal umbrella so that the program can be realized immediately so that various problems such as land imbalances can also be resolved soon.
"The government must immediately create a strong legal and regulatory umbrella so that TORA can be realized soon, because agrarian reform has happened for a very long time, and got negative response," said Vice Chairman of House Commission IV Daniel Johan.
According to him, the regulation is important to describe the issue of sale and purchase, the issue of inheritance rights, and the necessity to manage the given land.
Previously, Daniel also argued that the implementation of the agrarian reform program, if done seriously assess would be a solution to the economic inequality often experienced by farmers in various regions.
For that, he said, the government needs to really focus in order to realize the distribution of land through agrarian reform or reorganize the agrarian resources.
PKB politician said, there are two things that must be considered by the government that is land object of agrarian reform and also program related to social forestry.
It wants farmers to have a land of at least two hectares so it can be productive and useful in realizing food sovereignty.
Therefore, Daniel asserted that the acceptance of land can run properly to the people without any interference related parties.
Then, there needs to be a binding regulation such as to utilize the large unemployed land, about 23 million hectares.