Department of Plantation Kalimantan Timur Certification Successfully 1,290,969 Plantation Seeds
By : Aldo Bella Putra | Monday, July 24 2017 - 06:10 IWST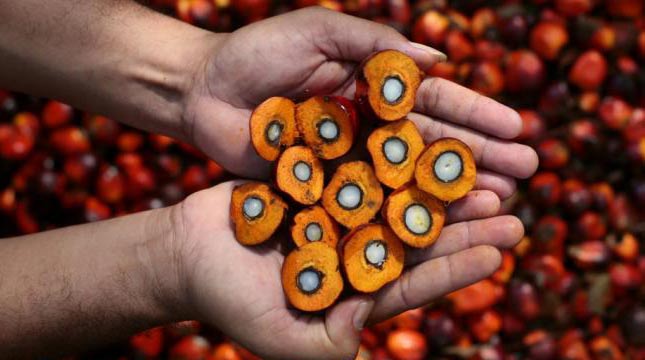 5166
INDUSTRY.co.id - Samarinda – Department of Plantation (Disbun) of East Kalimantan Province during the period of January-June 2017 successfully certified the 1,290,969 seeds of plantation crops such as palm, palm, pepper, and rubber plantations.
"This certification is carried out by technical officers at the Technical Unit of Plantation Management Unit (UPTD) of Plantation Seed Control (PBP)," said Head of Disaster of East Kalimantan Province Ujang Rachmad in Samarinda, Monday (7/17/2017)
Details of such certified plantation seeds were 583,118 oil palm sprouts, 529,274 oil palm seedlings, 40,170 sprouts, 7,570 seedlings, 49,437 peppercorns, 14,850 pepper seeds, and 66,550 rubber seedlings.
According to him, the seeds are the initial factor as well as a key factor in the success of the plantation business, because if the seeds or seeds obtained are not qualified, then the harvested yields are guaranteed to be minimal, even not production.
"Seed certification is intended to provide community assurance of seedlings or plantation seeds, especially palm oil, many farmers whose crops do not bear fruit because the seeds are obtained not from the certification," he said.
Certified plantation seeds, he added, will provide assurance to the community of its quality, while preventing the circulation of illegal seeds that are increasingly prevalent in the community, especially illegal oil palm seeds.
Head of UPTD PBP Disbun Kaltim Sudihardani advised the planters to use certified seeds originating from legal seed sources (breeder seeds), ie breeders who have franchise cooperation with a legitimate seed source.
Therefore, before the planters buy seeds, it is advisable to consult with UPTD PBP officers in case of doubt, because the uncertified seed will be detrimental to the farmer considering he has bought and groomed, but did not get the harvest.
"Planters should not be hurt by the price of seeds / seeds are cheap, because the cheap it must be questioned quality. Do not have spent millions of dollars for maintenance, but did not get results," he said.
For example for oil palm. Oil palm should have been fruitful, can even harvest at the age of 3 years if bought from certified seeds. However, because the seeds are purchased with cheap and not quality, then up to 10 years there is not yet bear fruit. (Ant)