GAR Commitment Not Perform Land Deforestation
By : Aldo Bella Putra | Monday, July 24 2017 - 19:05 IWST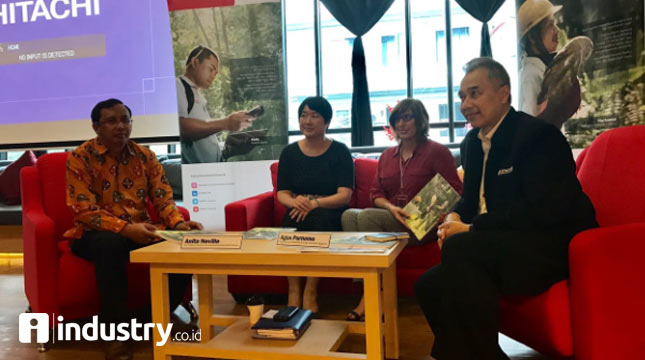 5166
INDUSTRY.co.id - Jakarta - Golden Agri-Resources Palm Company is committed not to deforest in an effort to expand its business including not burning crops for tree replanting.
"We will never burn the trees and even during 2016 our company's land is almost no fire, it's the company's commitment," said Managing Director of Sustainability and Strategic Stakeholders Engagement Golden Agri-Resources (GAR) Agus Purnomo to media crew in Jakarta on Tuesday (7/18/2017)
It was delivered after he submitted GAR 2016 Sustainability Report that outlines the company's progress in applying innovative approaches in forest conservation. Including the implementation of production activities supported by community-based conservation living in the vicinity of forest areas.
It is said that with a total planting area of ​​more than 488 thousand hectares (including a self-owned farmer's garden), the company is trying not to burn the trees and even to detect from the beginning the possibility of a fire has been set up Desa Siaga Api which at times works to extinguish the fire.
The company, he said, also continues to provide coaching with the supply chain through a traceability effort to plantation levels so as to open up opportunities for GAR to build closer relationships with farmers as palm kernel suppliers.
"That way the company can participate in socializing the business practices of oil palm responsible," he said.
By the end of 2016, as many as 15 GAR factories have successfully searched full supply sources and in total a number of factories have reached 88 percent of the track.
GAR which was established 1996 and is the parent company of PT SMART Tbk, listed on the Singapore Stock Exchange in 1999 has a market capitalization value of 3.5 billion US dollars as of June 27, 2017.
The Company has several subsidiaries including PT SMART Tbk which was listed on the Indonesia Stock Exchange in 1992.
The company focuses on sustainable palm oil production and its main activities in Indonesia include cultivation and harvesting of palm oil trees, processing fresh fruit bunches into crude palm oil (CPO) and palm oil, to refining CPO into value-added products such as cooking oil and margarine.
Most or 31 percent of the company's production is marketed domestically, while the rest of exports are like to India, China, Asian countries, as well as countries in Europe and Africa.