Telkom Introduces WiFi Corner 1Gbps
By : Wiyanto Dan Aldo Bella Putra | Tuesday, November 07 2017 - 16:00 IWST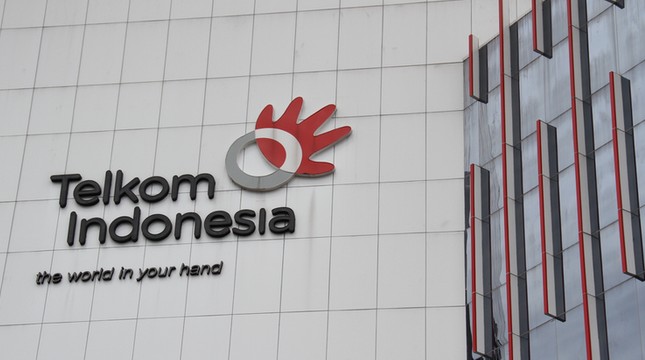 PT Telkom Indonesia. (Foto: IST)
INDUSTRY.co.id - Jakarta - Facing the high demand of high speed internet access triggered by millennial lifestyle attached with connectivity everytime & everywhere, PT Telkom Indonesia (Persero) Tbk (Telkom) launched WiFi Corner speed up to 1 Gbps located in front of Telkom Office Ketintang, Surabaya .
This latest innovation was introduced by Telkom Consumer Service Director Mas'ud Khamid at the WiCo site, last weekend. Wifi Corner (WiCo) with high speed internet access is the 15,599 WiCo throughout Indonesia.
Mas'ud Khamid said, "Wifi Corner is a continuous innovation from Telkom especially in fixed broadband which can be accessed from mobile through wifi.id and wifi seamless".
By increasing the number of wifi corner, he added, Telkom has a strong commitment to build digital ecosystem and build customer experience for high speed internet access "Therefore, this wifi corner can be accessed by the public, especially by young generation generation millenials or Gen Z who known very thirst for bandwidth.
Mas'ud hope, visitors Wifi Corner is increasingly crowded so that became the point of interest of young people Surabaya. "We will make sure all locations in Telkom office and elsewhere, the service is maximal. If it still contains 10-20 seats when the requirement is high, we will enlarge because when the ecosystem is bigger, we can quickly build a digital experience."
Mas'ud added, by entering into the digital era, later there is no difference between children in remote areas and in the city. This can be seen from the number of start-ups that appear not only dominated children from the city and from favorite schools. "This digital generation gave birth to creative generation. That is why; Telkom wants to realize the existence of digital creative center." added Mas'ud. In the future, WiCo users will be encouraged or upgraded to start-up in each region of Telkom Regional.
On the same occasion, Mas'ud Khamid also gave appreciation and appreciation to IndiHome customer to 2.5 million that is in the name of Andy Tanaka, Surabaya resident who is a restaurant entrepreneur.
Andy said, "This is the era of information, the Internet era. Complementing the business, especially restaurants with Indihome internet access is the best choice, so that the future can be smoother and develop business," said Andy Tanaka.
The awards given to IndiHome customers to 2.5 million nationals, or subscribers to 500 thousand in East Java, Bali and Nusa Tenggara areas are in the form of additional services totaling Rp 2.5 million for 3 months in the form of upgrade speed, upgrade of UseeTV, add on movie, entertainment, news, and kids.
"Telkom expressed gratitude for the trust of the community so until now IndiHome service has been enjoyed by 2.5 million subscribers. This is a motivation for Telkom to continue to innovate and provide the best service for customer," added Mas'ud Khamid.