Bukit Asam Will Cooperate with State-Owned Enterprise to Build PLTU
By : Hariyanto And Aldo Bella Putra | Tuesday, December 19 2017 - 21:00 IWST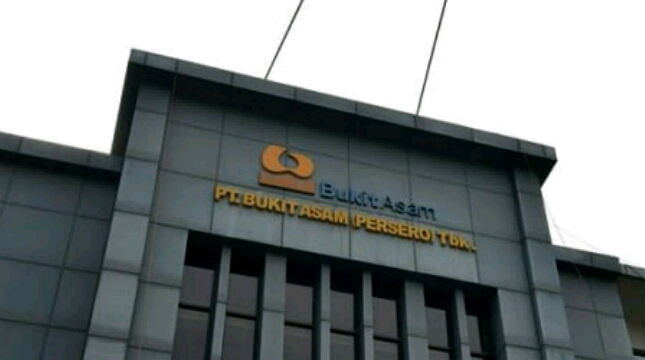 PT Bukit Asam tbk (ist)
INDUSTRY.co.id - Jakarta - The mining company PT Bukit Asam Tbk (PTBA) will synergize with other state-owned companies to develop a steam power plant (PLTU).
"We will consolidate with PT Aneka Tambang Tbk in Pomala, PT Timah Tbk in Bangka-Belitung, and PT Inalum in North Sumatra. Its coal energy is from Bukit Asam," said Joko Pramono, Director of Bukit Asam, Joko Pranomo.
Joko added, Bukit Asam specifically has not discussed about the synergy form of the power plant development. Currently, Bukit Asam is developing PLTU Mulut Tambang Sumsel 8 in Muara Enim, South Sumatra with a capacity of 2 × 620 megawatts (MW), which is planned to operate in 2021.
The project was built with China Huadian which later formed a joint venture, PT Huadian Bukit Asam Power. Huadian Bukit Asam has signed a loan agreement worth US $ 1.2 billion with The Export-Import Bank of China (Cexim).
Besides PLTU Mulut Tambang Sumsel 8, Bukit Asam will also build a Mine Mulut Tambang Peranap plant located in Indragiri Hulu, Riau with a capacity of 2 × 300 MW. The plant utilizes more than four million tonnes of coal production annually in the Peranap mine.
PLTU Peranap will use proven technology that can generate power at competitive price with competitive price.
Bukit Asam also cooperates with PT PLN (Persero) to build a 6 MW Power Plant with a capacity of 2 × 300 MW at Tanjung Enim. The 6th South Sumatera plant will utilize coal production at the Tanjung Enim mine to reach three million tons per year.
Not only PLTU Mulut Tambang, Bukit Asam will also build PLTU East Halmahera with a capacity of 2 × 40 MW. The power plant will provide power supplies for Antam's new ferronickel smelter factory located in East Halmahera, North Maluku.
The company will also construct Kuala Tanjung Power Plant with a capacity of 2 × 350 MW to provide power supply for aluminum smelter factory PT Indonesia Asahan Aluminum (Inalum). The plant is targeted to operate by 2021.
"Current progress, according to each development process, the strength of this synergy will become one unity into a better product," said Joko. (ra / de)