RI-Japan Establish Cooperation to Develop SMEs in East Java To Papua
By : Ridwan And Aldi Firhand. A | Sunday, December 24 2017 - 12:08 IWST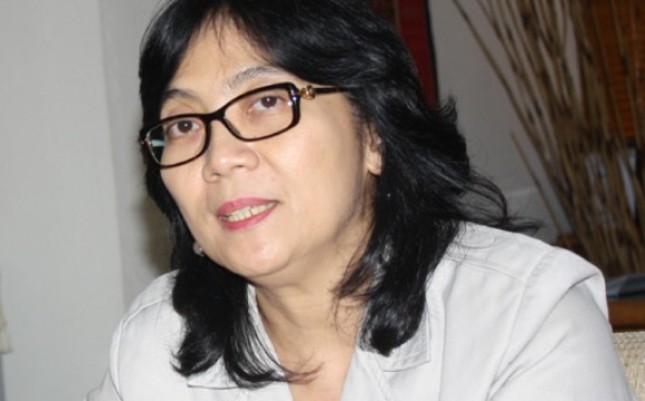 Director General of IKM Kemenperin Gati Wibawaningsih (Photo Humas)
INDUSTRY.co.id - Jakarta - Indonesia and Japan continue to strengthen cooperation in the industrial sector. This collaboration was undertaken by the Ministry of Industry and Japan International Cooperation Agency (JICA) in the implementation of small and medium industry development programs (IKM) in several potential regions in Indonesia.
"Previously, JICA and the Directorate General of SMEs Ministry of Industry have cooperated in five provinces in 2013-2016," Director General of SMEs Ministry of Industry Gati Wibawaningsih said in Jakarta, Sunday (24/12/2017).
This program is called "The Project of Small and Medium Industry Development Based on Improved Service Delivery".
Gati said, the five provinces, namely North Sumatra for Ulos weaving product development program, Central Java with metal component products, Central Sulawesi with agro products such as chocolate and rattan, East Java with footwear products, and West Kalimantan with processed products of aloe vera.
This year, according to her, five provinces that have stated they are ready to commit to the program are Bangka Belitung for the development of pewter tin handicraft products in West Bangka Regency, Southeast Sulawesi (tofu and tempe products in South Konawe Regency), South Sulawesi (Silver and gold in Makassar), Papua (coffee processing in Dogiyai Regency), and East Java (ship component industry and metal casting in Pasuruan City).
"The selection of regions for the development of IKM is based on several things, among them the source of support, the development of strategic themes, and the development of affirmative themes," said Gati.
The sources of support in question include budget availability (APBN) or synchronization of deconcentration and special allocation budget (DAK).
In the development of a strategic theme, Gati explains, it is necessary to strengthen the linkage between supporting industries and large scale industries, as well as the empowerment of industrial entrepreneurs and the development of international markets. Meanwhile, affirmative theme development is considered in underdeveloped areas or borders.
"From these considerations, three provinces are chosen to be the initial target of the follow-up program, namely South Sulawesi, East Java (East Java) and Papua," she added.
Gati hopes that this program will increase the productivity and competitiveness of SMEs in the region to be more competitive in domestic and international markets.
"Therefore, the central government also involves the local government through the dissemination of the concept of cluster development and the placement of practical facilitators by utilizing local resources," she concluded.