Tessa Pulen chose Seken Tapi Pulen
By : Aldi Firhand Alqudri | Wednesday, July 26 2017 - 22:13 IWST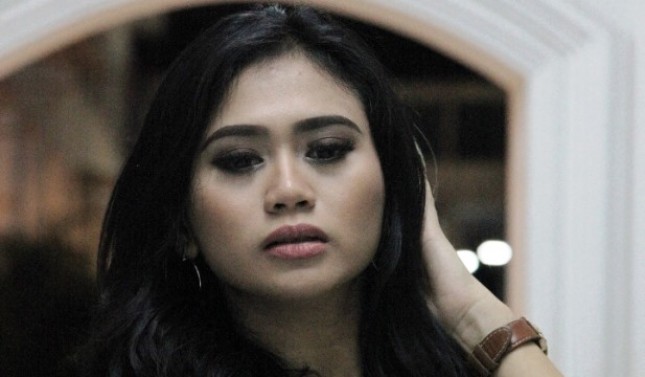 Tessa Pulen
INDUSTRY.co.id - The title of dangdut songs is often tempt the imagination. One that immediately circulated was a dangdut song titled "Seken but Pulen" sung by a newcomer singer named Tessa Pulen. This single dangdut song is produced by INA Music and is a Pradea creation.
For the owner's real name Tessa Amelia, the song Seken But Pulen is the first step to plunge as a singer after previously he poor across 8 years of career as a model.
"My dream since childhood really want to be a singer. It seems that desire keeps calling me. Especially if watching my idol Rita Sugiarto sing, I always think, when I can be a singer like Mbak Rita, "she said.
Luckily the opportunity came this year. Through a song titled sedikt seductive, Seken but Pulen, Tessa was ready to become a singer. "At least through this song, my presence is known first. When it comes to popularity, only God knows our fate. But I will fight hard to become a singer who has a characteristic, "she said.
When asked whether the characteristic is a kind of wobble as much done by the artist-docking artist dangdut predecessor, Tessa has not been willing to reveal. "Just wait for the surprise. I certainly do not want to be a imitator. But want to have something new, "she added.
Mentioned about the title of the song is somewhat nyeleneh, Tessa replied. "This song tells the figure of a woman who had failed in marriage, but felt it was still okay, and I think this song has something really lyrical that will make me curious," she assured.