Weekend of IHSG Expected to be Mixed
By : Wiyanto Dan Aldo Bella Putra | Friday, January 05 2018 - 21:00 IWST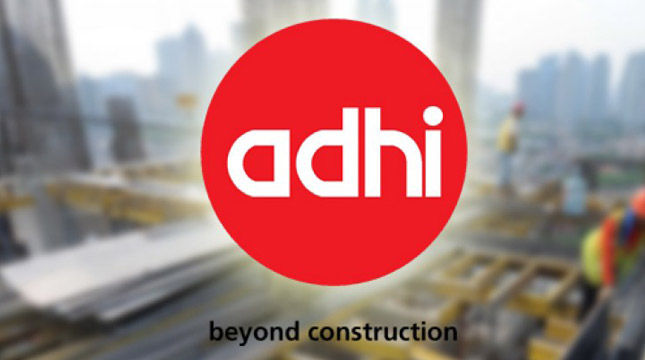 Logo PT Adhi Karya Tbk (ADHI) (seputarforex.com)
INDUSTRY.co.id - The Composite Stock Price Index (IHSG) is expected to move mixed by the weekend with a range of 6220-6335 movements.
Lanjar Nafi, a Reliance Sekuritas analyst offering stocks that can be observed include BBNI, BMRI, HRUM, LPKR, MNCN, WIKA, SMSM, ADHI.
"Technically JCI stuck on Fibonacci support 38.2% dilevel 6250 from the strengthening trend since December last year," he said in Jakarta, Friday (5/1/2018).
It explains the retention indication on the support and re-tests the MA5 (6310) which is the nearest resistance however The stochastic indicator is moving strongly from the overbought level with the depressed RSI momentum giving a negative boost.
JCI (+ 0.65%) yesterday, closing higher by 40.84 points at 6292.32 with mining sector (+ 1.64%) and Aneka Industri (+1.525) leading the gains. PTRO, HRUM, ADRO and ASII shares are the driving force.
Investors' optimism is on the outlook for China's manufacturing sector performance and stronger mining commodity prices as the strengthening of oil prices is a major factor in the strengthening of the mining sector. Foreign investors also began to be active net buy 264.21 billion rupiahs with shares BMRI, BBCA and SMGR which became the busiest purchased by foreign investors.
European stock markets opened higher with the Eurostoxx Index (+ 0.93%), FTSE (+ 0.20%) and DAX (+ 0.82%) open optimism in the past two weeks. Signs of global economic expansion are boosted by investor optimism as well as commodity prices are lingering earlier this year.
The index services performance data in the European zone optimistic release rose 56.6 from 56.5 in the previous period. The next data will be sentiment week which will be sentiment such as Inflation Rate and Production Price Index in European zone and US unemployment rate and trade balance.