Gini Index Publication Expected to Continue JCI Increase Hike Today
By : Abraham Sihombing And Aldo Bella Putra | Friday, January 05 2018 - 22:00 IWST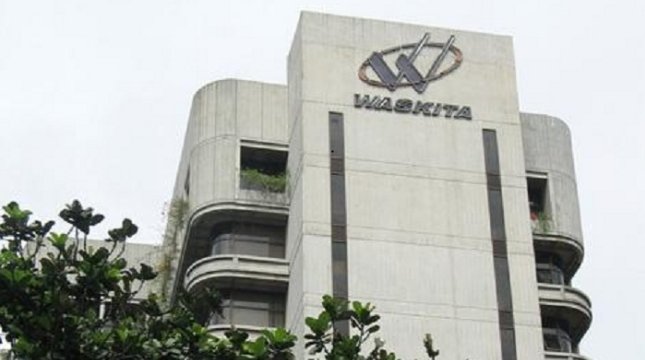 PT Waskita Karya Tbk (WSKT) (Foto Ist)
INDUSTRY.co.id - aJakarta - The publication conducted by the Central Bureau of Statistics (BPS) on the Gini Ratio as of September 2017 to 0.391 is expected to be a positive sentiment for the movement of the Jakarta Composite Stock Price Index (IDX) in today's trading.
Thus is expressed by Reza Priyambada, an analyst of PT Binaartha Sekuritas, in Jakarta, Friday (05/01/2018).
The Gini Index is an indicator that shows the overall level of income inequality. The Gini index is worth between zero and one. The value of zero means to indicate the equal distribution of income, or that everyone has the same income.
If the value of one, it means the income of the community is not evenly alias controlled by one party only. So, if the Gini Index value gets lower, then the level of income distribution of a community will be more perfect.
As is known, according to BPS data, Indonesia Gini Index per September 2017 is lower than 0.003 points lower than the same period in 2016 which is still in position 0.394. The value is also still lower by 0.002 points compared to March 2017 of 0.393.
The reason, Reza said, the emergence of buying action in trading yesterday coupled with the emergence of positive sentiment towards the publication of BPS which recorded a decrease in inequality (Gini Index) as of September 2017 to the position of 0.391.
"Therefore, the Gini Index decline is expected to provide a positive sentiment towards the movement JCI on this day and then," said Reza.
According to Reza, after the 0.65% increase in trading yesterday, the JCI support point is currently in the range of 6,262-6,281 and its resistance point is between 6,311-6,330.
Reza said, if the positive sentiment of Gini Index is followed by rising index of various global stock exchanges, then the increase of IHSG is expected to survive in the medium and long term.
Therefore, with the opportunity of further increase of JCI in trading today, Reza asked the market participants to observe the preferred stocks, namely PT AKR Corporindo Tbk (AKRA), PT Tambang Batubara Bukit Asam Tbk (PTBA), PT Waskita Karya Tbk (WSKT) and PT Campina Ice Cream Industry Tbk (CAMP). (Abraham Sihombing)