The existence of Predicted Relaxation Issuance of Corporate Sukuk Berkibar
By : Wiyanto Dan Aldo Bella Putra | Friday, January 05 2018 - 23:00 IWST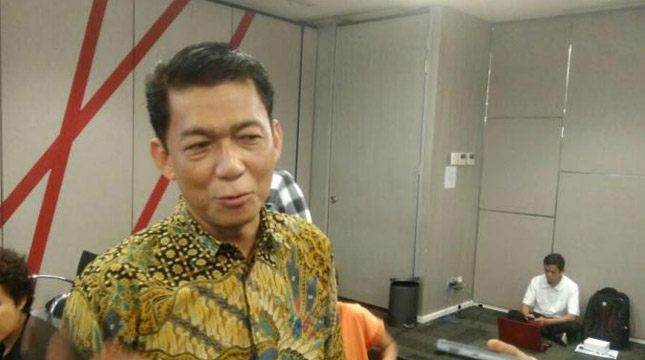 Salyadi Saputra, Direktur Utama Pefindo (Kompas.com)
INDUSTRY.co.id - Jakarta - Financial Services Authority (OJK) will relax the rules of issuance of sukuk, is expected to simplify sukuk issuance plan by the corporation.
Pefindo analyst Niken Indriarsih said the issuance of sukuk is expected to be passionate, if it is properly utilized by corporate corporations.
"Perhaps the issuance of sukuk may increase from before if the sukuk issuance relaxation plan is responded by the corporation," she told Industry.co.id in Jakarta, Friday (5/1/2018).
Particularly in 2017 to October, there are 16 sukuk issued by six corporations with a total value of Rp 2.03 trillion.
Sukuk Statistic Data issued by OJK mentioned as per October 2017 the number of outstanding sukuk as much as 69 with an outstanding value of Rp 14.39 trillion. The accumulated sukuk issuance amounted to 124 with the accumulated amount of Rp 24.74 trillion in the period.
It is said by Pefindo Managing Director Salyadi Saputra the issuance of corporate bonds will exceed Rp158 trillion in 2018.
Total bonds issued amounting to Rp 146.14 trillion, as at end November 2017.