Pertamina MOR I Add Four DPPU
By : Aldo Bella Putra | Friday, July 28 2017 - 15:06 IWST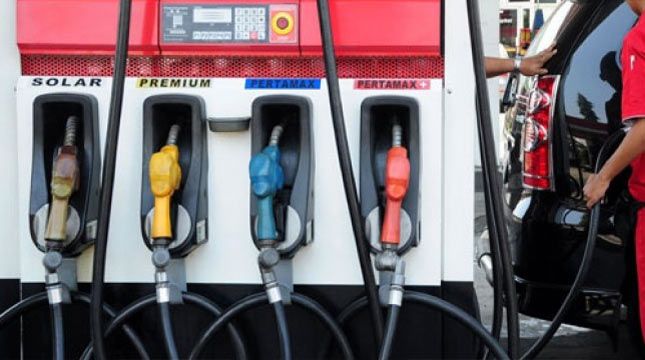 5166
INDUSTRY.co.id - Medan - Pertamina Marketing Operation Region (MOR) I adds aviation supply to four Aircraft Filling Depots to meet the needs of Hajj flights in Northern Sumatra.
General Manager of Pertamina Marketing Operation Region I Erry Widiastono in Medan, Friday (28/7/2017) said the four aircraft filling depots (DPPU) are located at Kualanamu Airport in Medan, Hang Nadim Airport in Batam, Sultan Iskandar Muda Airport in Aceh, and Minangkabau International Airport in Padang.
The addition of aviation quotas is divided into two phases, namely the phase of departure and the return phase of pilgrims.
At Kualanamu Airport, which has 22 flying groups (kloter), Pertamina increased its aviation supply by 16 percent from 450 kiloliters to 520 kiloliters per day. The amount is the same for the departure phase and the repatriation phase.
At Hang Nadim Airport serving 27 kloters, supplies increased 25 percent from 260 kiloliters to 325 kiloliters per day for the departure phase.
As for the return phase, the supply to the DPPU at Hang Nadim Airport was increased to 31 percent or 340 kiloliters.
At Sultan Iskandar Muda Airport serving 11 kloter, its supply increased 84 percent in the departure phase of 120 kiloliters from 65 kiloliters per day under normal conditions.
As for the return phase, the supply is increased 100 percent or 130 kiloliters per day.
The highest increase of aviation fuel supply in DPPU Minangkabau International Airport is 236 percent ie 429 kiloliters from the normal condition of 125 kiloliters per day.
As for the return phase, the increase is only 44 percent or 180 kiloliters per day. The difference in supply is due to the transit of flights to other areas.
To accelerate the increased aviation services, Pertamina prepares personnel who always standby, even add officers in the four DPPU.
"We are asking for help from other DPPU personnel to be assisted in four DPPUs that have increased the need," he said accompanied by Area Manager of Pertamina Marketing Operation Region Pertamina I Fitri Erika.
Manager of Aviation Region 1 Sihol Situmorang said, although consumption is increasing, but Pertamina does not increase the price of aviation fuel because it has been established by the center. (Ant)